For those who've been following my blog for a while, you've seen pictures here and there of my kitchen. Well it's about time I do a full reveal. So here ya go–our kitchen. And since we're big fans of dramatic before and afters here at MLST, let's dig into the archives.
Kitchen when Mitch first moved in. (he bought the house about 6 mo. before we were married…we got to work right away!) Can we say dark and dated??
This was after we painted the walls a sunny yellow and added crown.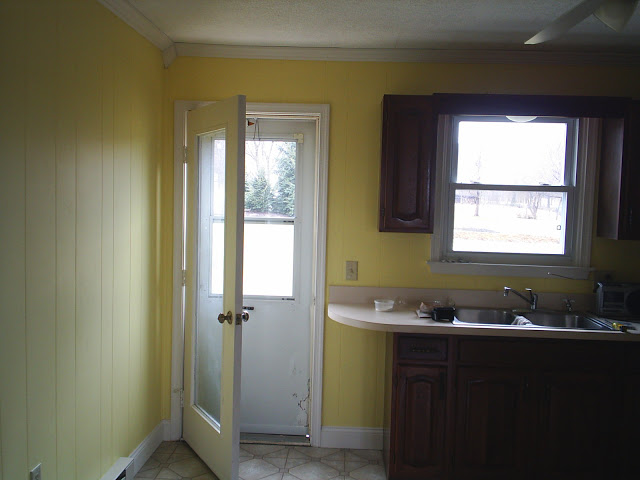 Then to the cabinets–first we removed the soffit above since it was just wasted space and then we painted. Everything. Walls, cabinets, trim…I would have painted the floors if that were an option!
And here are the "afters" of that makeover. What a difference a little paint can make! It really brightened things up.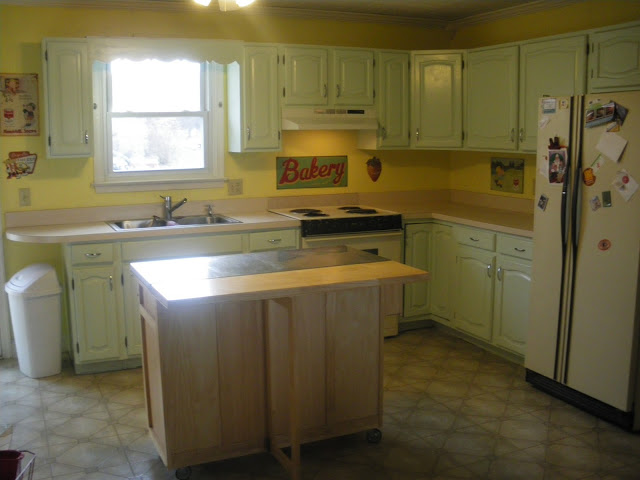 I loved my vintage '50s kitchen! The pictures above were taken right before we remodeled so it doesn't show this kitchen in its "glory." At one time I had a vintage '50s refrigerator and an old chrome-legged table where the island is pictured. I had vintage touches everywhere. Loved it. But then we figured the fridge wasn't so efficient and put it out alongside the road and some lady snatched it up in a jiffy:( (update: Mitch found an old photo…sorry the quality is bad, but you get the idea–super cuteness!)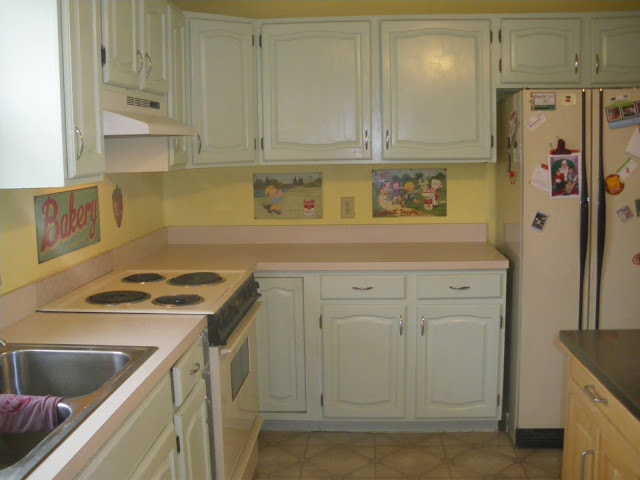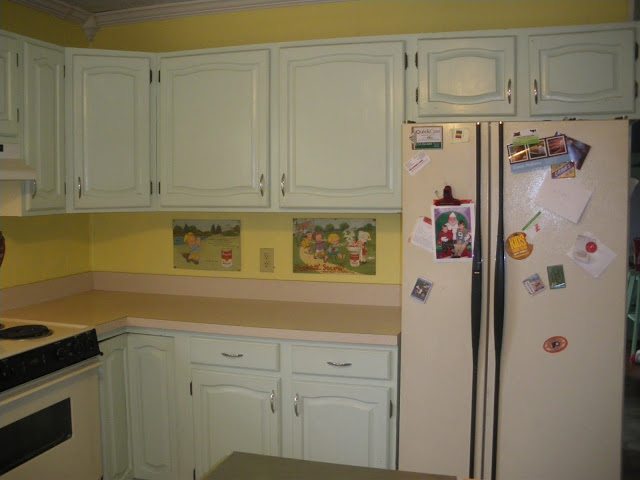 We ended up removing the closet you see here. I'm pretty sure that was the very first "big" project in our house:)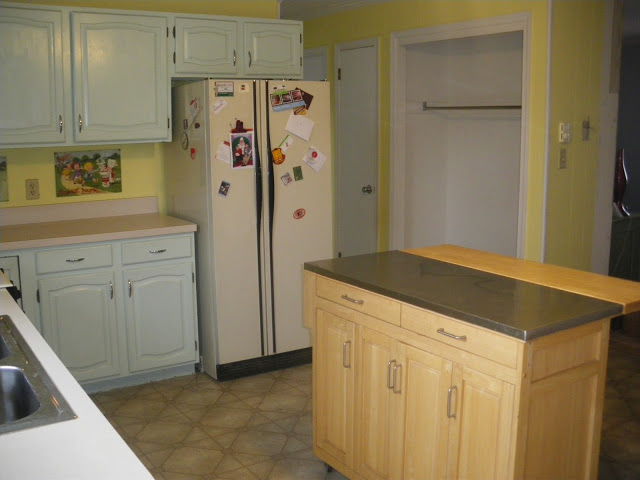 Okay, you ready???
So it went from this…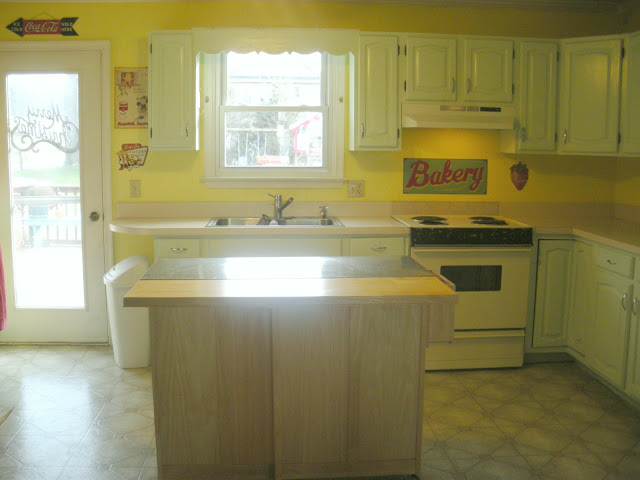 to this.
Detailed post(s) will be next! Hope you enjoy:)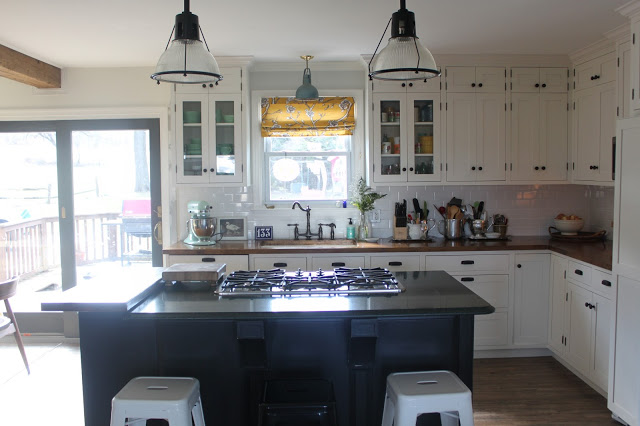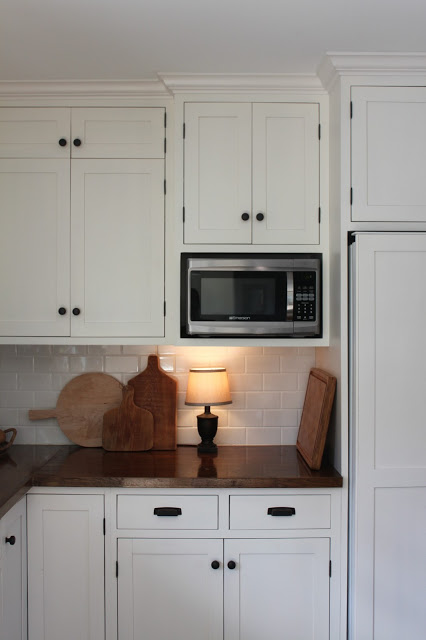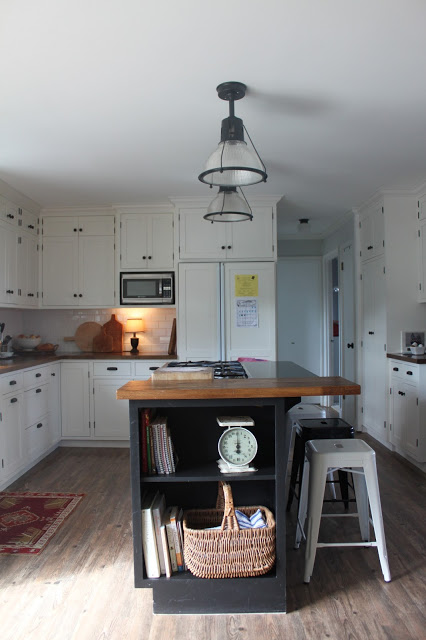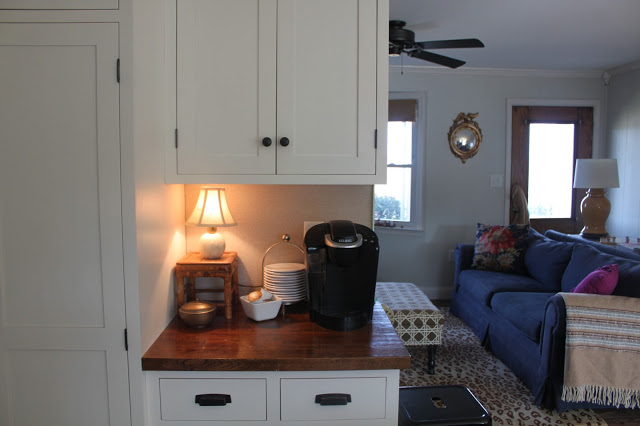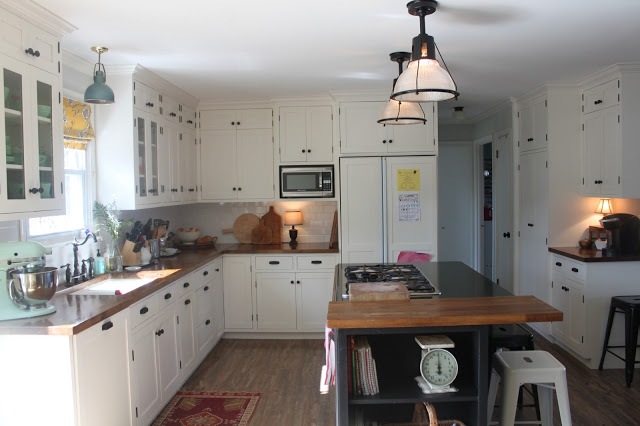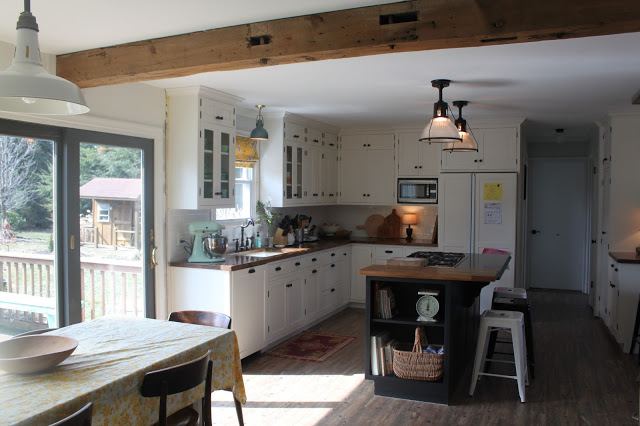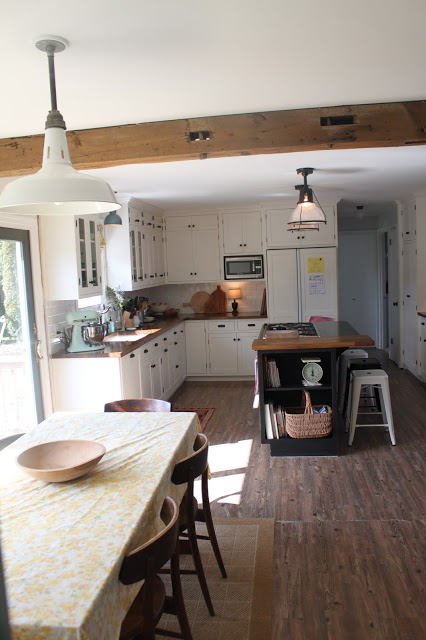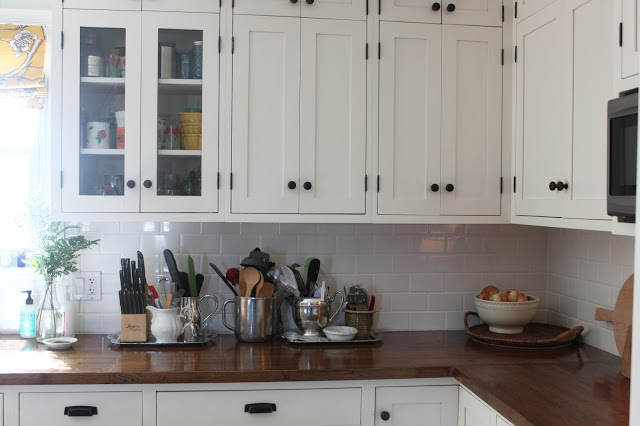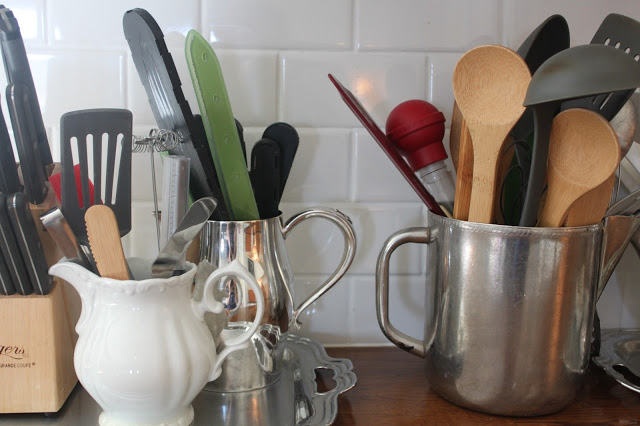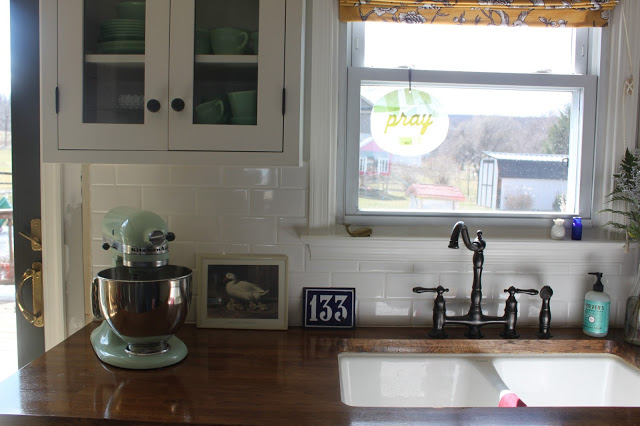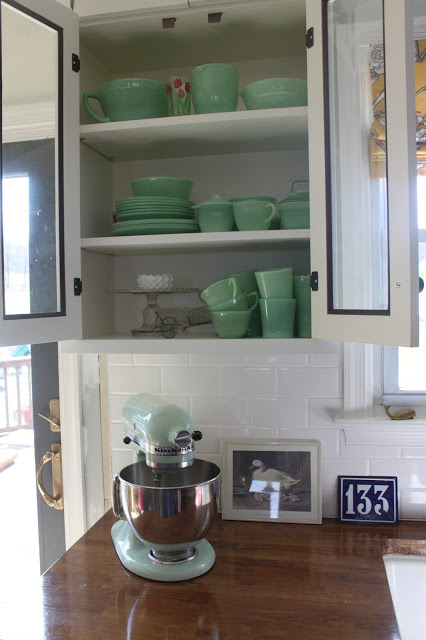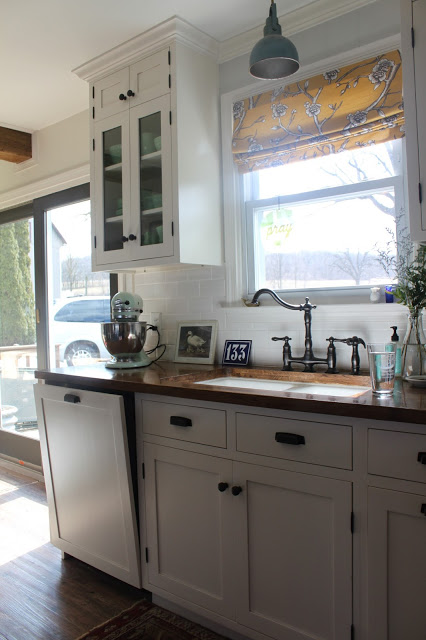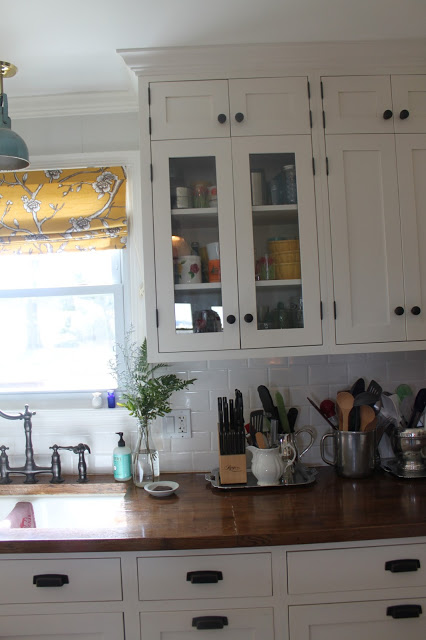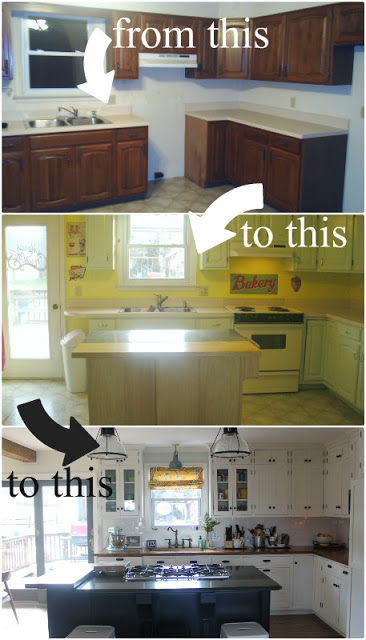 For a detailed post on the kitchen go here.