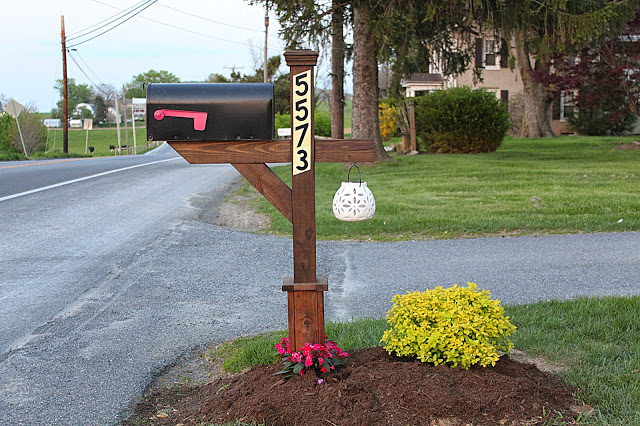 This project was a loooong time coming. As a matter of fact, I blogged about wanting to fix up our mailbox here, almost 4 years ago (!!!). But you know how it is–projects like these tend to sit around for a while, even if you have good intentions. And we totally did. We even had a new mailbox and post down in our basement. Sheesh. So we had no excuse. It's funny how that sometimes we need a little kick in the pants to get goin' on a project such as this.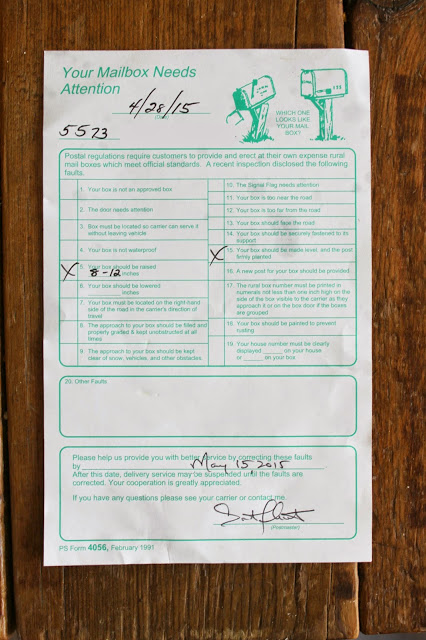 Yeah. We got a notice in the mail. HA! What?? Our mailbox needs attention??
Ya think??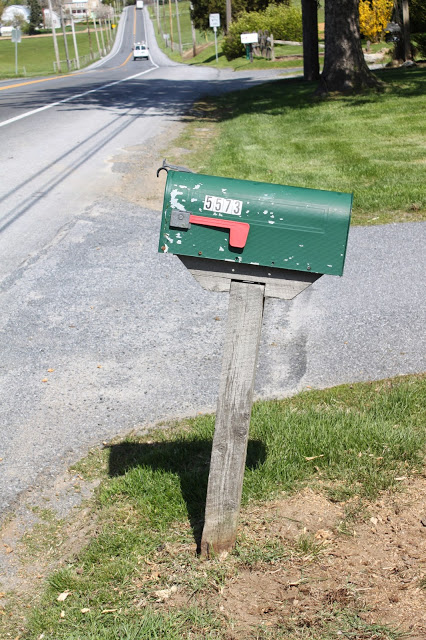 So that was all the motivation I needed to get crackin'. That same day, I lifted the post out of the ground way too easily and got to work.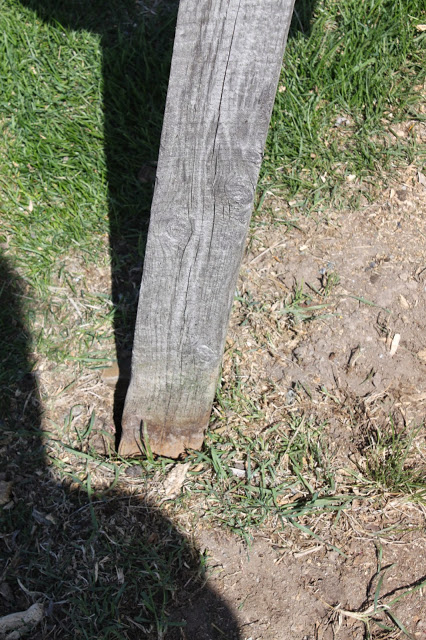 We bought this already-constructed post at Lowe's a couple years ago, intending to add some more interest to it by "beefing" it up. Mitch started, but then other projects became priority. He added some cedar to the pressure-treated post and called it a day. We also bought the post "cap" to add a little extra to it.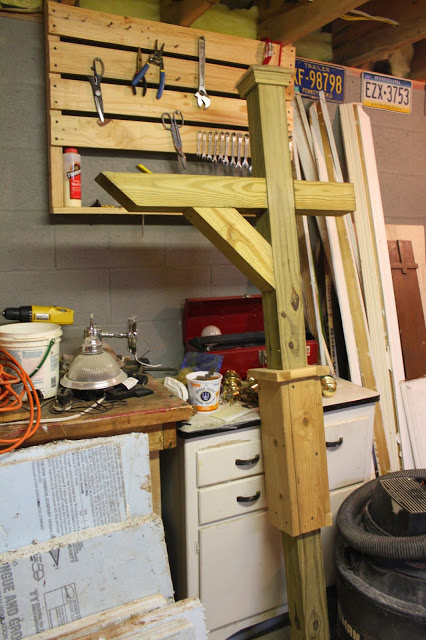 I originally wanted to paint the post white, but I don't want any upkeep (
shoot, once this project was done, I wanted it to stay that way!
) so I decided to stain it instead. I used leftover stain from our 
butcherblock counters
 (Minwax Walnut).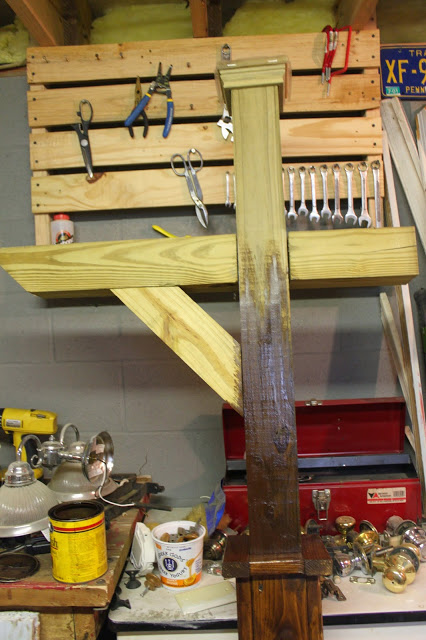 I painted the red flag magenta (
Benjamin Moore Royal Flush
) to tie into our 
front door
. It's a fun personal touch.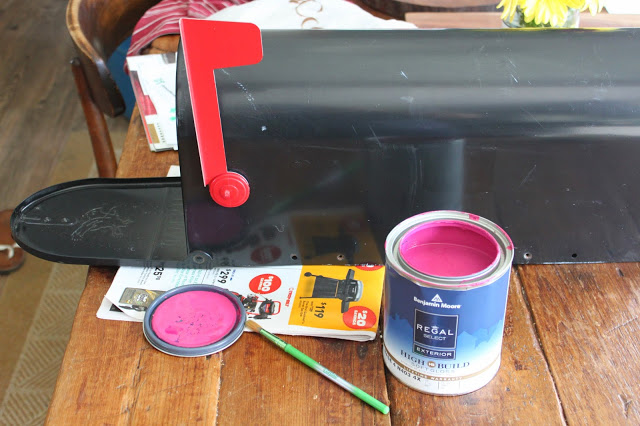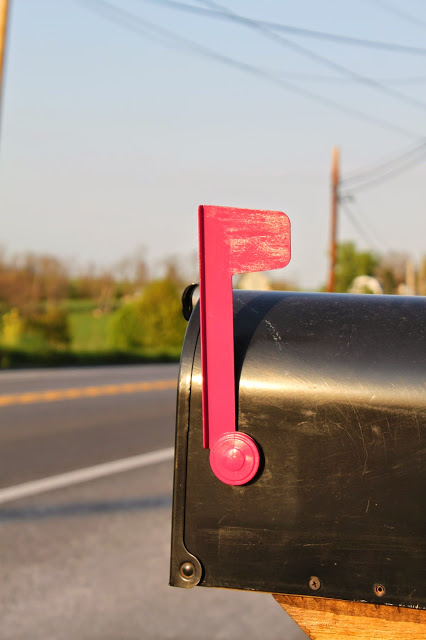 Mitch cut a piece of pressure-treated wood and attached it to the post so the mailbox could be screwed into it.
And liquid nailed the cap to the post (we still might add a couple nails to it just in case).
I planted some flowers, added some numbers and just like that, we have a mailbox that received the attention it so desperately deserved.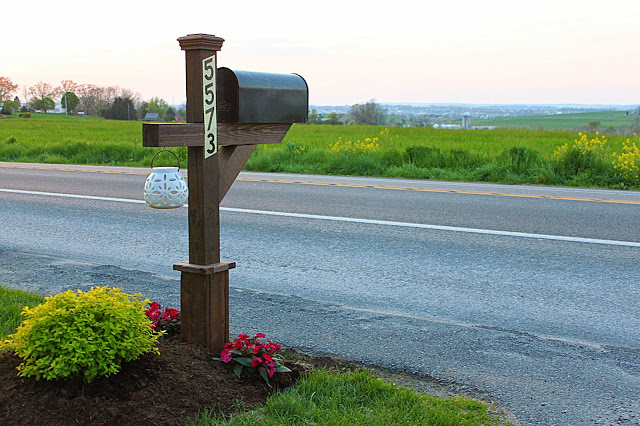 We also added a cute little solar lantern to the back 🙂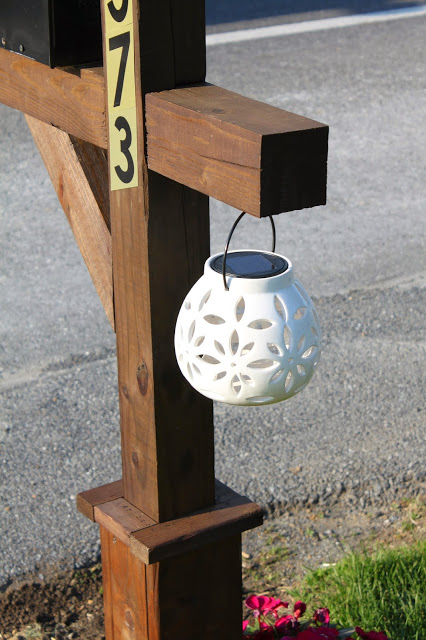 Ahh…much better!!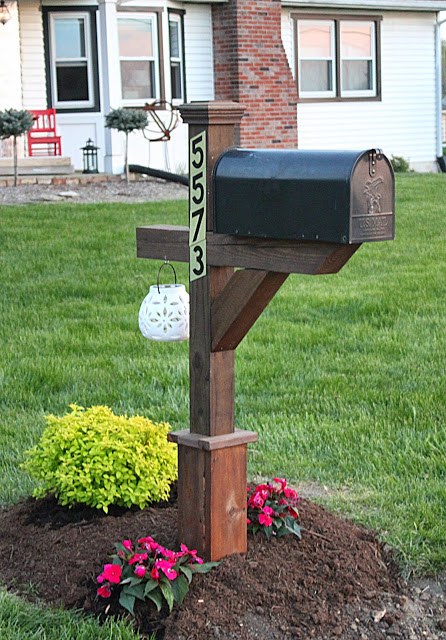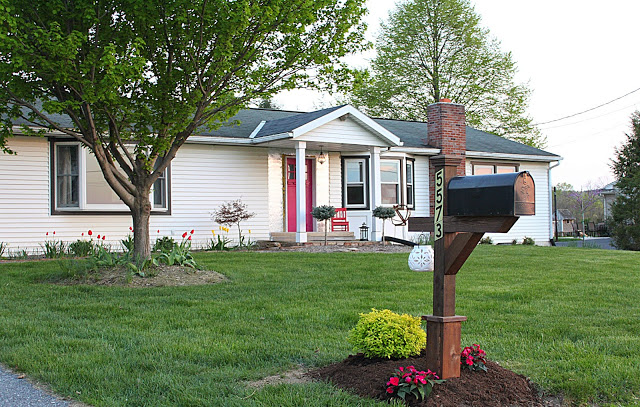 So what does your mailbox look like? Is it in need of "some attention?" Guys, this was a super quick and easy update that really makes a big impact. Makes me wonder why we waited so long to do it!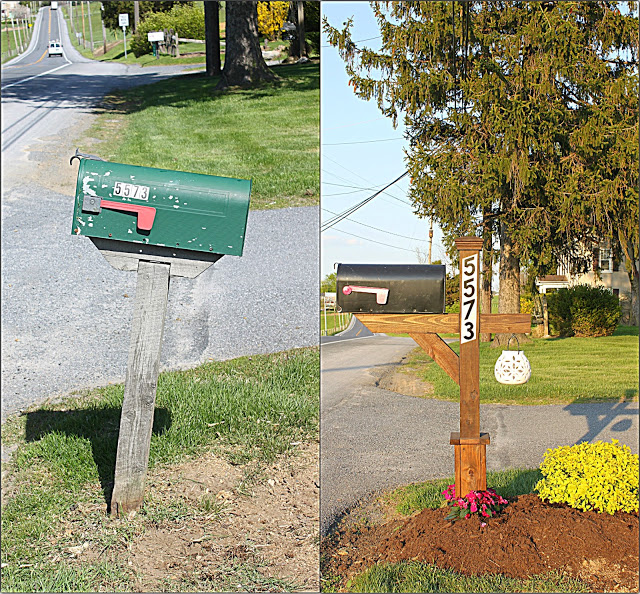 In other exciting, non-mailbox related news, come check out a blog post I wrote for Mitch's company–
Golden Barrel
. I'm going to be blogging over there a few times a month. I'd love for you guys to follow along!