This post has been a loooong time coming. If you follow me over on Instagram, you know I've been saying for weeks now that I'd take some pics of our new kitchen. Well here they are finally.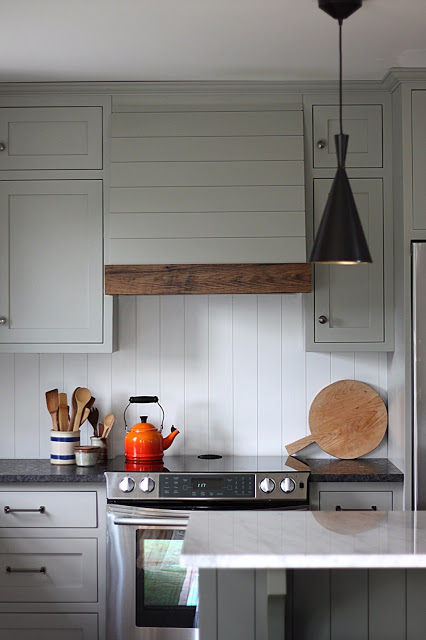 We moved into our new house on December 27, 2016 and knew right away (actually before we even moved in) that we'd be replacing the kitchen and lots of other cosmetic things. We actually started saving right away for this kitchen so we wouldn't go into debt on it at all. I'll include some real estate pictures of our house when we looked at it back last year and you can see the changes that we've made so far. So without further ado, here's some before and afters for ya.
Befores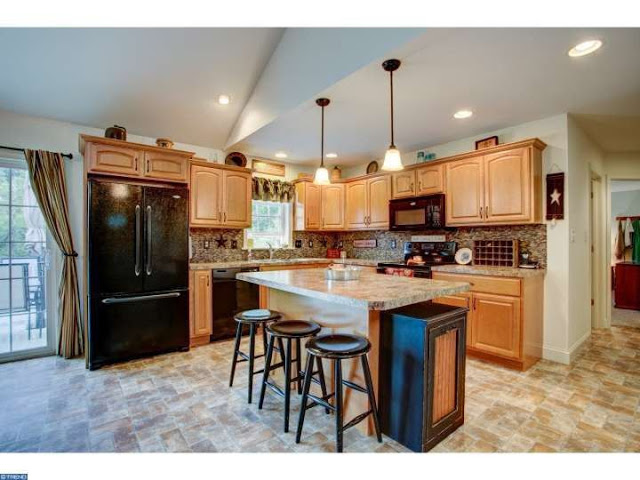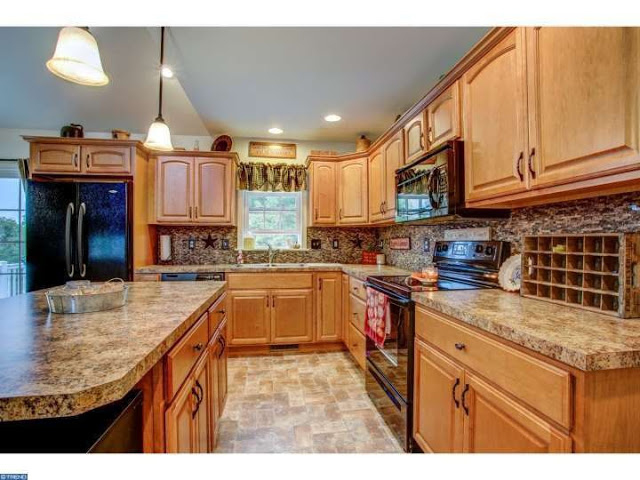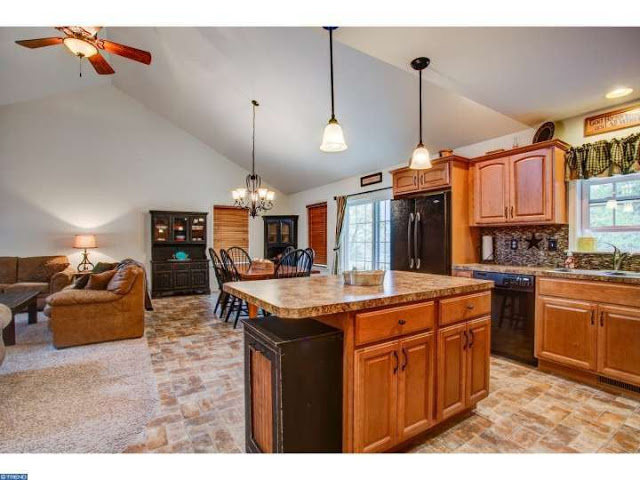 I wanted to improve the layout and make the best use of space possible. So we swapped placement of the fridge to allow for larger counter space to the left of the sink area. By moving the oven down just a bit, we were able to place the fridge near it and more in the "triangle work area."
Afters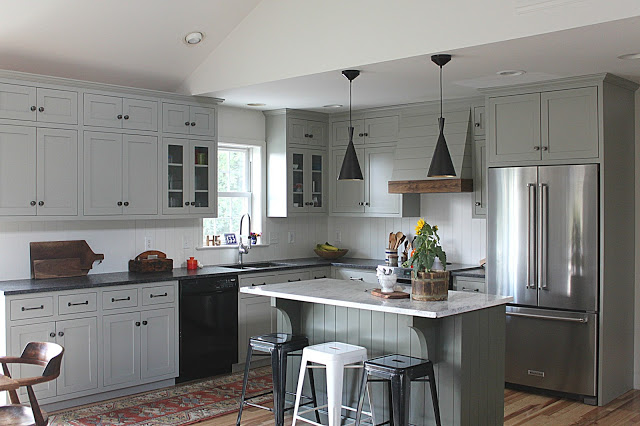 I ended up finding a slide-in range on Craigslist that I really like, thus eliminating the overhead microwave action that was going on before. Our new kitchen actually doesn't have a microwave in it. We really don't use microwaves all that much, honestly. I would typically soften my butter in there and that's about it. Plus I reeeeaaaalllly wanted a custom hood with a vent. Our old kitchen didn't have a vent so that was a pretty big deal for me. I want to cook without setting the smoke detectors off, dang it! The exposed barnwood is just the right touch of rustic in here…I love it.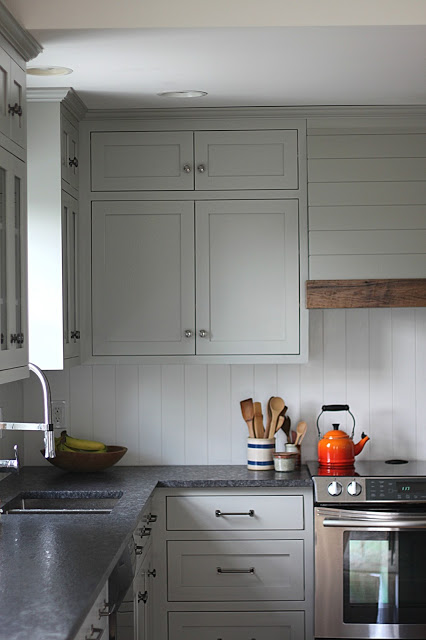 Another way to add more storage in our new kitchen is simply by taking the cabinets all the way up to the ceiling. It maximizes all that space plus I think it just looks a whole lot better. It's a custom look for sure.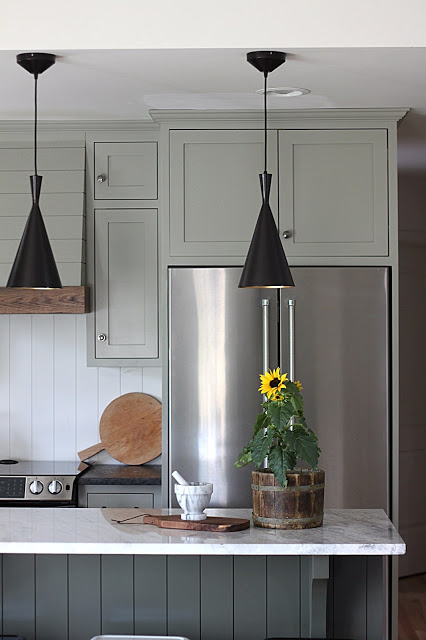 Cabinet colors are Benjamin Moore Fieldstone and Dark Olive.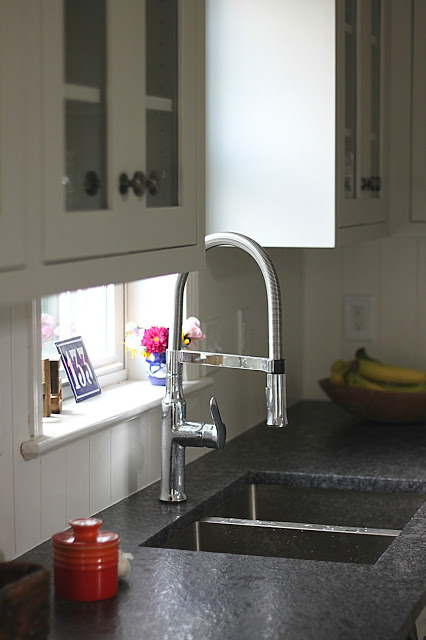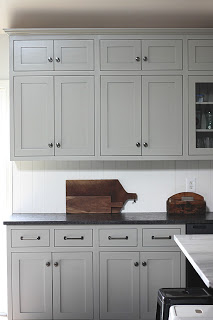 A simple planked backsplash ties everything together.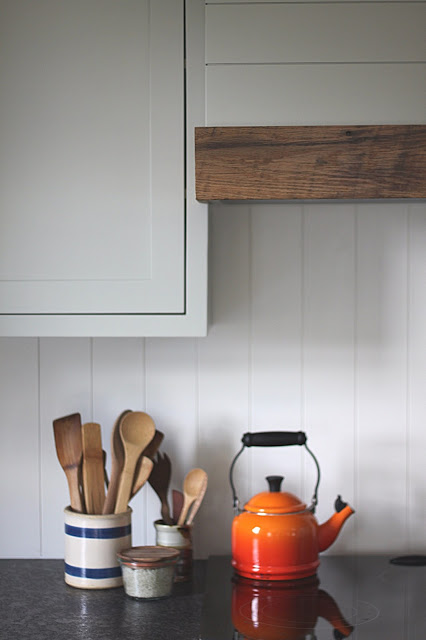 We hired the same cabinetmaker we had in our old house. We love Adin and Adin! (Father/son team)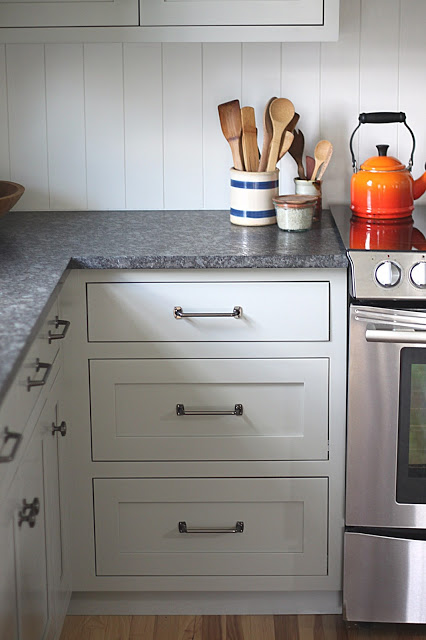 Now I have this butter crock so no more softening the butter in the mic for me! 😉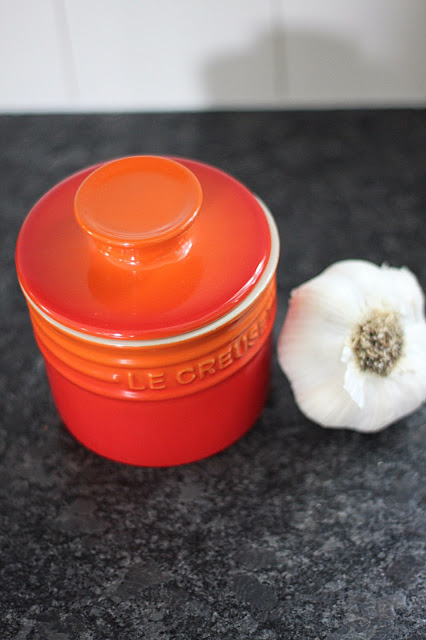 I did the same design as our old kitchen–shaker style doors and the two that flank the window, with glass panes. It helps break up the cabinetry a bit.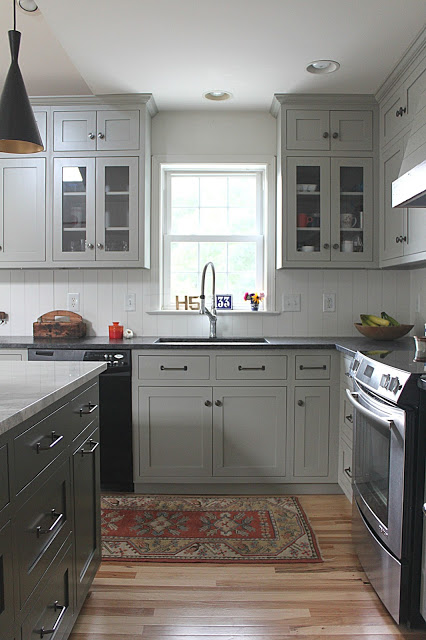 We chose a leather finish on the perimeter granite and a white quartzite island top. I wanted contrasting colors and textures and I think it worked out well.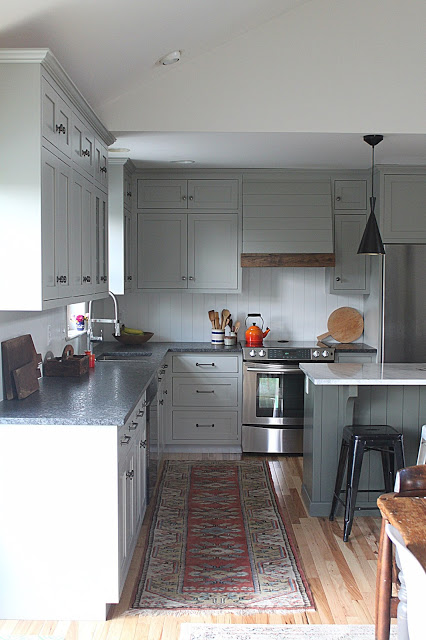 One of the biggest changes is here in our pantry area. Sorry I have no befores here but there were bifold doors on the pantry with wire shelving. Not the easiest thing to get into and store things properly. One thing that really gets under my skin is an area that isn't well thought out (like closets and pantries). Give me a well organized space and I'm a happy camper.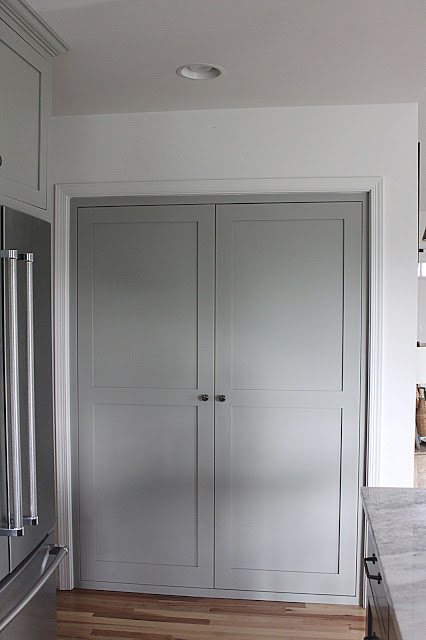 Now everything has a place and I now love opening my pantry doors!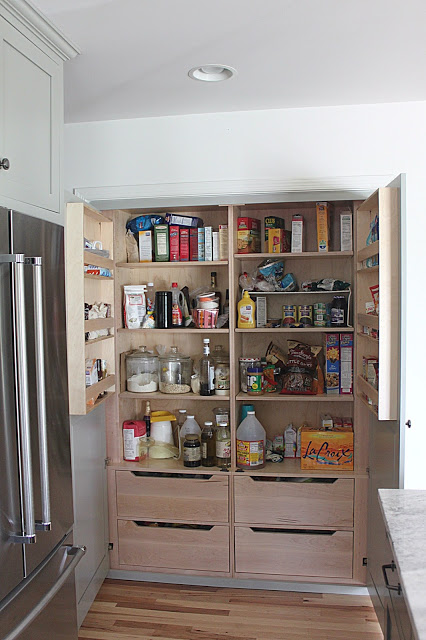 We added a little drop-zone to the left of the pantry. This was just empty space before. Our dog's dishes are on the floor under that "desk area" so that works out well–it's out of the way.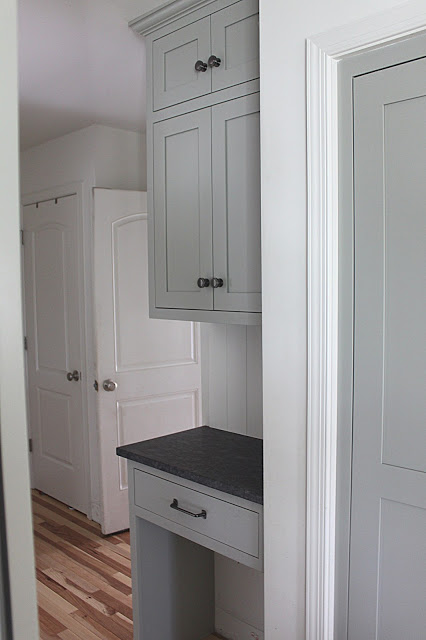 One more before/after…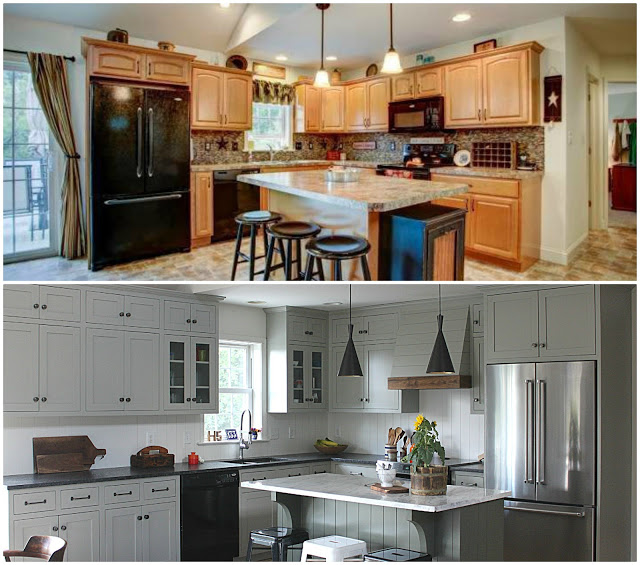 So there ya have it–finally! If you have any questions, let me know in the comments. Hope you enjoyed the little tour of our kitchen. Please follow along on Instagram to stay up-to-date on our fixings-up!