I recently completed a redesign of a sunroom for friends of mine and thought you guys would like to see some before and afters. I know it's been forever and a day since I've posted on my blog, but I'm hoping to get back to it as projects arise. So here we go–let's dive into this!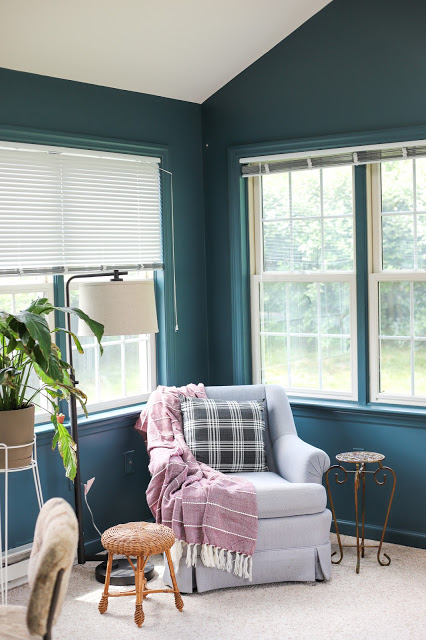 My friends John and Christine recently moved into a larger home and had this sunroom off the back of it that they really didn't know what to do with. John thought it was a waste of space and told Christine that "they should just tear it down!" I'm so glad they didn't! They talked to me about helping redesign it and make it into a space they'd want to hang out in. These are some "befores" of what it looked like in there: plain white walls, and hardly any furniture.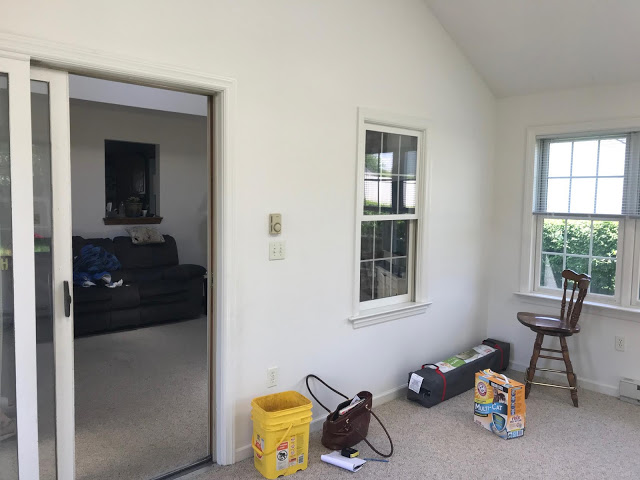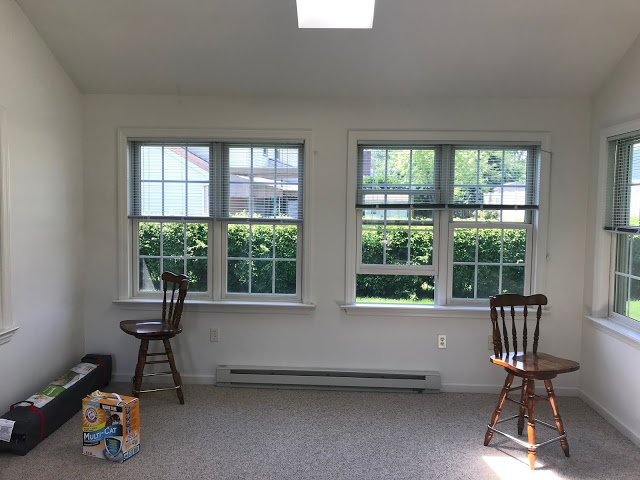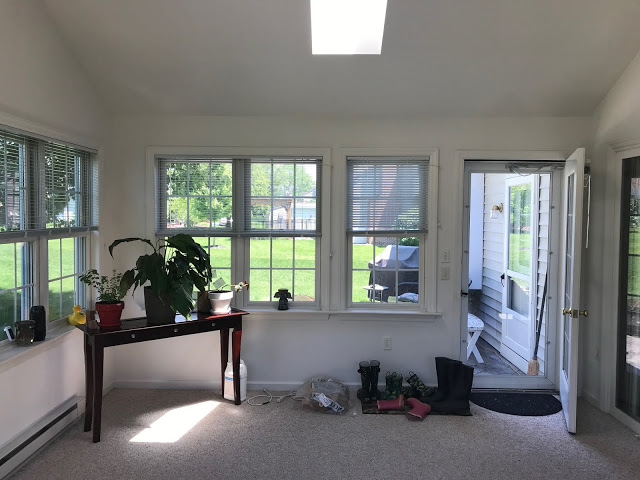 I was excited! Where they saw blah and boring, I saw potential. I immediately thought a rich, saturated color would look great in here. They painted the walls this lovely color–Underwater by Behr. I also pushed them to paint everything the same color–walls as well as trim. And we all love how it turned out. Tedious? Yes, but worth it? TOTALLY.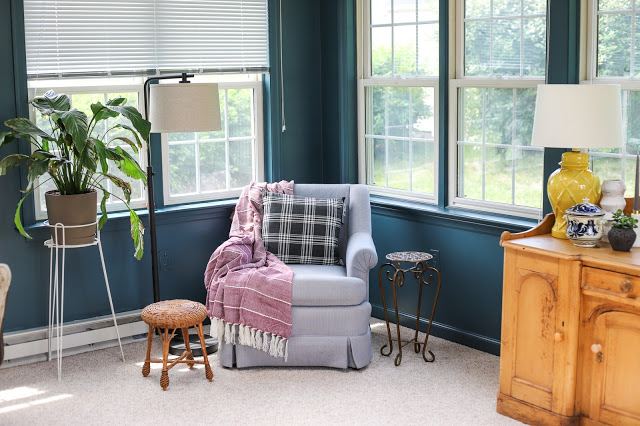 I went shopping for them–looking at my favorite thrift stores, Facebook Marketplace, online sources, as well as other local shops. I picked up plants, art, lighting, furniture…pretty much everything you see here for a collected look that suits this family well.
When planning the design, I suggested they have a round table and chairs for eating as well as playing games with family and friends. I found this one on Marketplace. It's a great size and you can easily move around it due to it being round.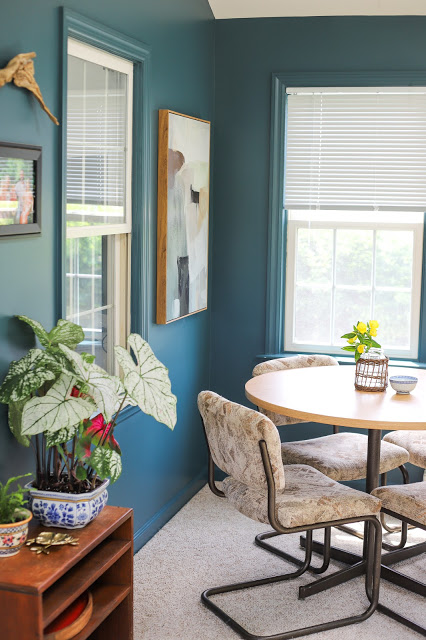 This one wall was the only place to hang art. When I saw this modern piece, I knew it would look perfect in here.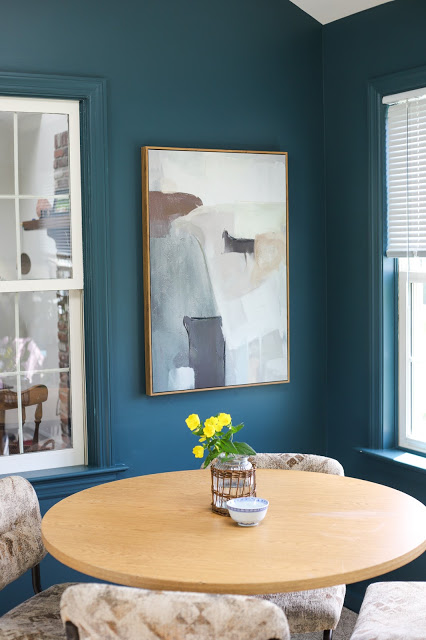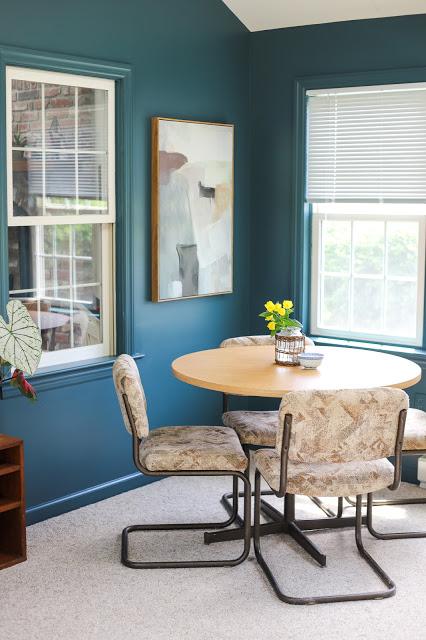 John is a big time griller and he loves to smoke meats. The grill is just outside this sunroom, so it was important that there was a place to set food down on when entertaining. This small table was a perfect fit. And in the mean time, it's able to hold lots of plants, which was also big on John and Christine's list.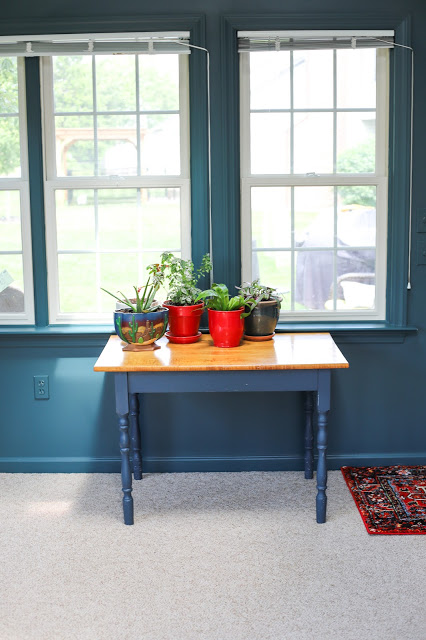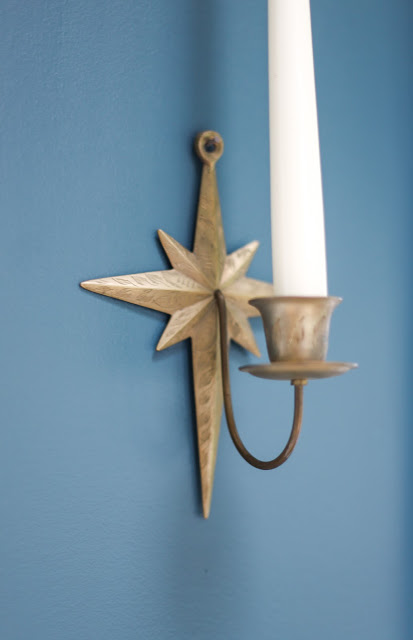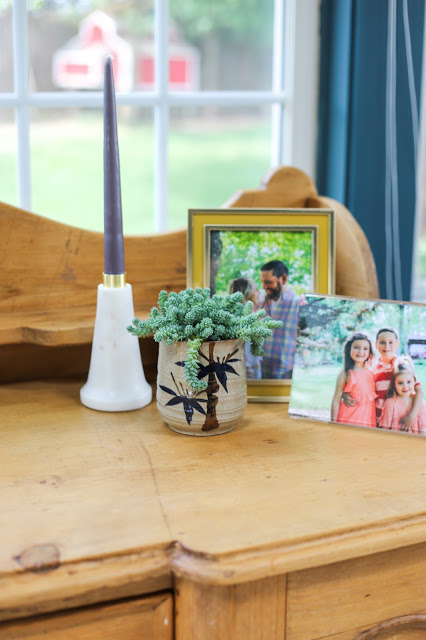 My favorite piece in the whole room is this antique pine sideboard. When I spotted it at a thrift store, it was a no-brainer. I knew it was just what this room needed–a showstopper of a piece. I love the raw wood color against the darker walls. And look at those arches in the doors! Seriously so happy I found this for them.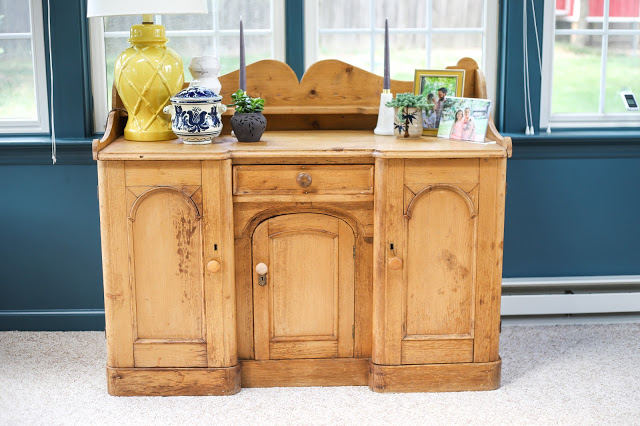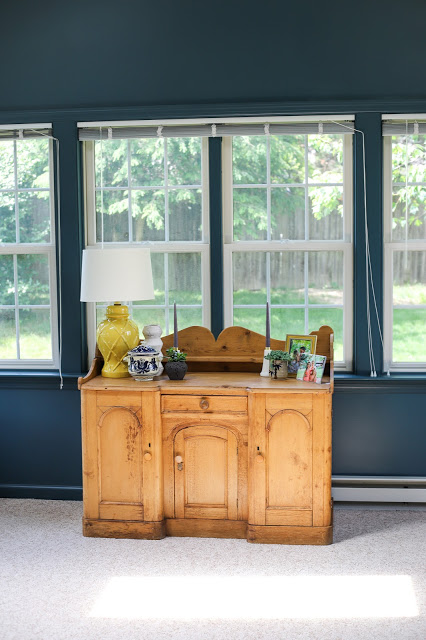 This rug adds a fun burst of color to the floor.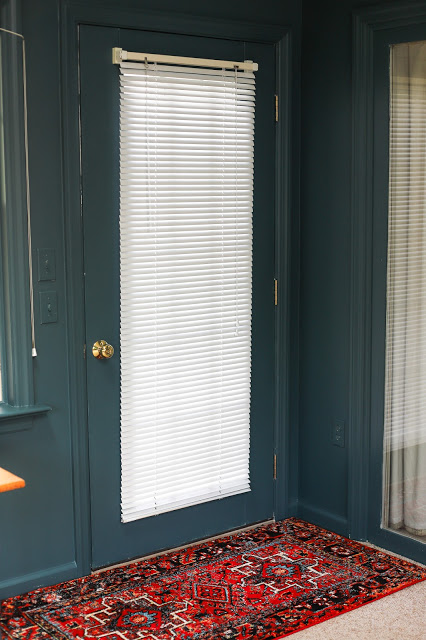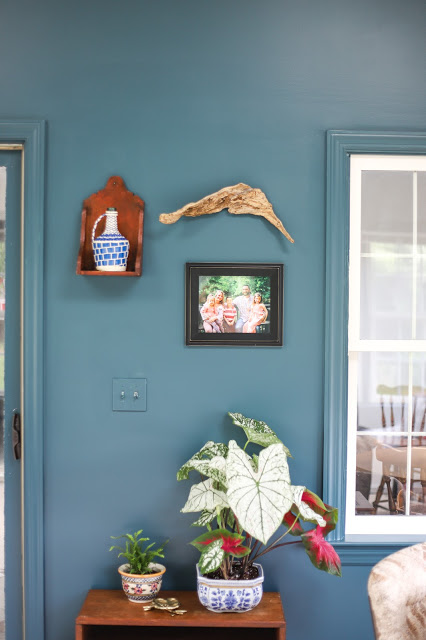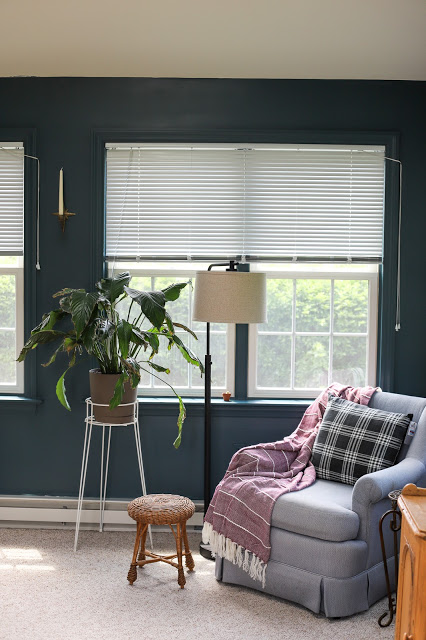 If you need help with a space in your home, I'm here for a consult or complete redesign–whatever you need. Thanks for reading this post! I hope to pop on here more frequently but in the mean time, follow MLST over on Instagram to see what I'm up to!