We went for a walk today
and I thought I'd bring my "real" camera along.
We saw lots of cool things, including an interesting box turtle making his way around the middle of the woods. Ryder discovered him when he almost stepped on him.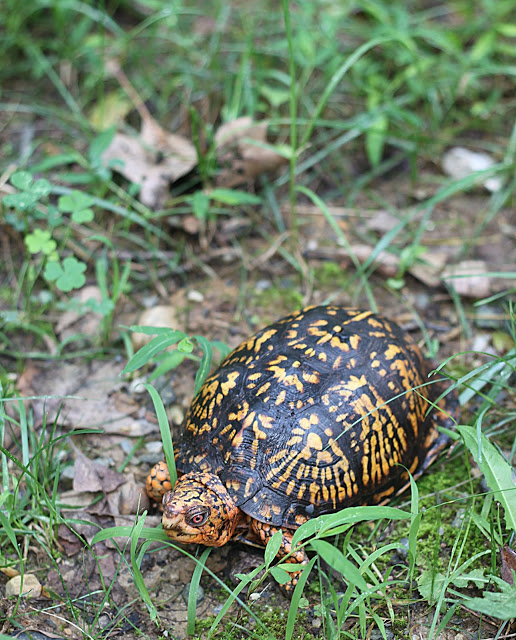 After briefly researching when we came home, we learned that male box turtles have red eyes while females have yellowish-brown ones.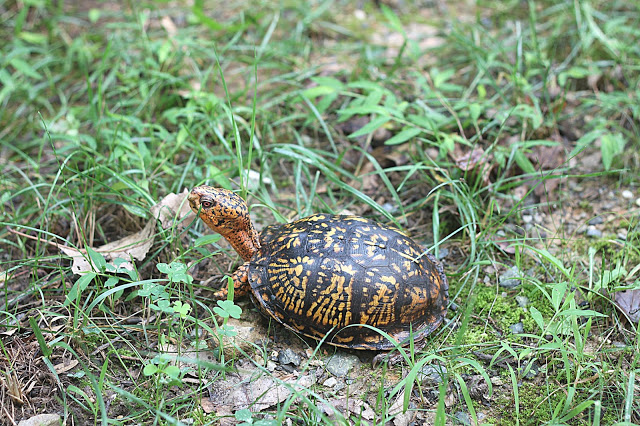 On our hike back, we tried looking for him, but he was gone. We nicknamed him "Speedy."
I know this picture of Finn is blurry, but I had to share it with you. It's a total reflection of his happy personality. This kid is always joking around and smiling. And the little stinker uses potty words (like literal potty words…not curse words) all the time…trying to break him of that. #raisingboysisnojoke
And the bond that he and Bryce share is precious.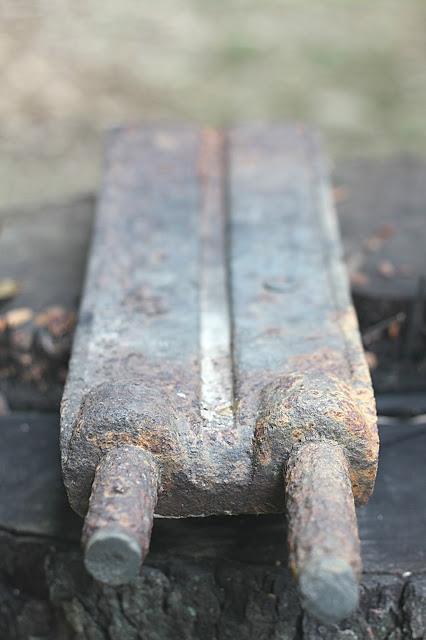 I can't believe how old Ryder looks in this picture (he'll be 8 in Sept.). He's loving all things baseball these days. He doesn't play on a team, but rather spends hours in our backyard with his Daddy hitting balls and working on his throws.
And this picture totally describes he and Bryce's relationship. Here Ry is laughing while Bryce fake cries. They are constantly egging each other on, but I know they'd be lost without the other.
I wrote this verse on our chalkboard the other day and we had a good discussion about it:
"How good and pleasant it is when brothers live together in unity!"
~Psalm 133:1
These summer days can be long (and exhausting!), but I have to remind myself that these boys won't be little for very long either. So I'm trying to soak up these summer days with my three little guys. Hope you're enjoying your summer!