Why hello there! Just dropping in on the ol' blog to show you a project we worked on about a month or so ago: Ryder's room. This was a project that was hanging over our heads for a while. I want(ed) to update the boys' rooms so they reflect each of their personalities better. This was a good start. We have two more rooms to go, but for now Ryder (and the rest of us!) are enjoying this new look in his room.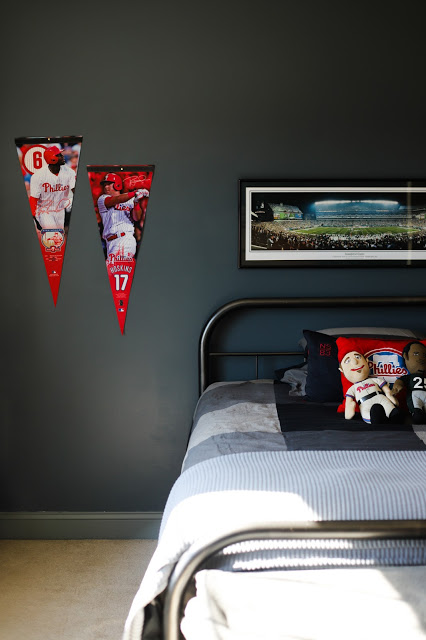 Ryder is 12 years old and loves sports. I think that's quite evident in his room. Designing a kid's room can be a challenge for a design-loving momma. Typically kids' decor is so kiddy. I think we struck the right balance here in Ry's room–it really showcases his love of sports, but it's done tastefully. So, go ahead and check out Ryder's room!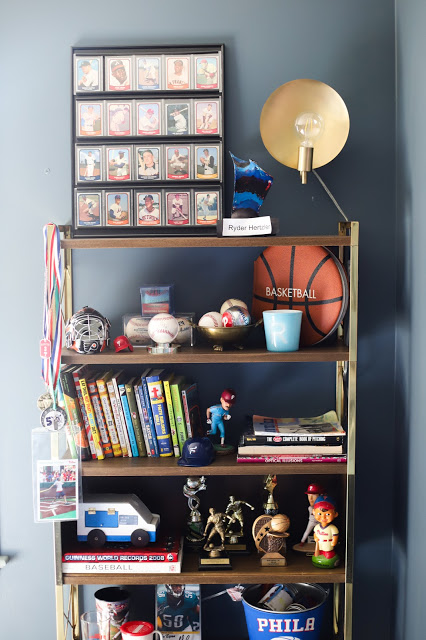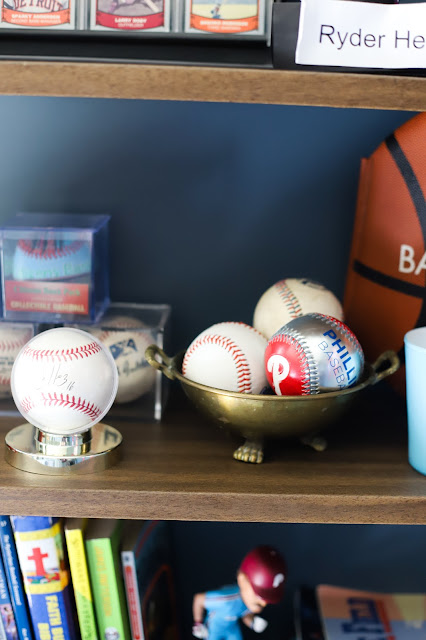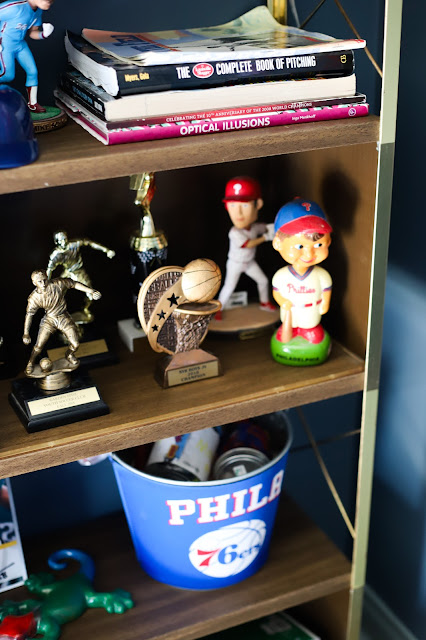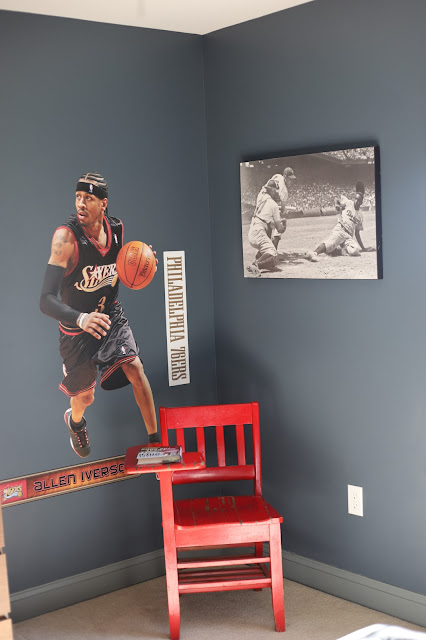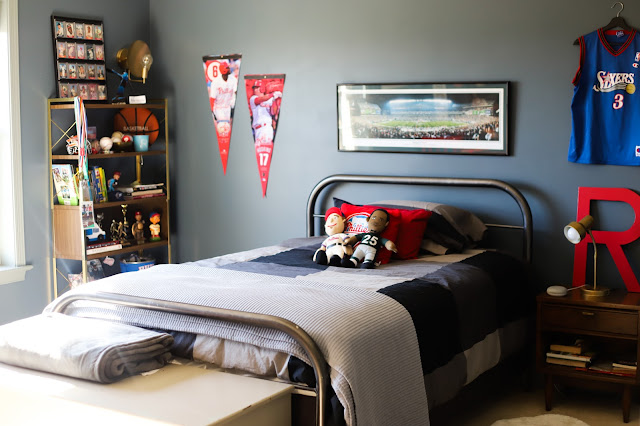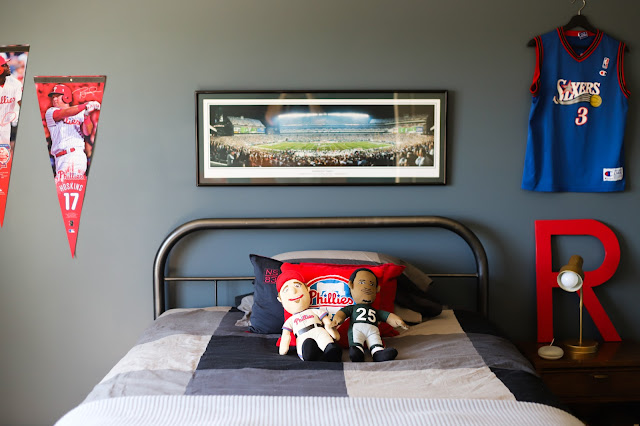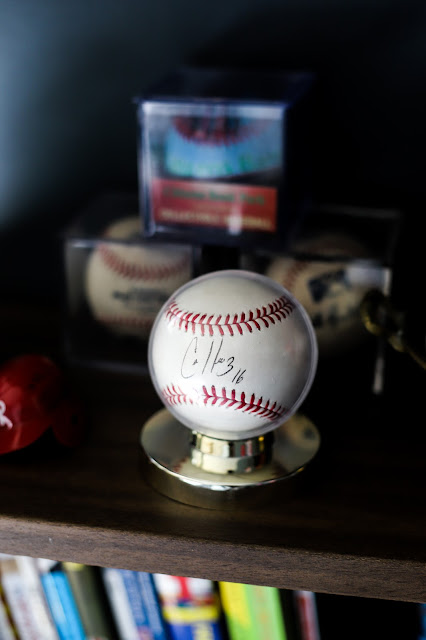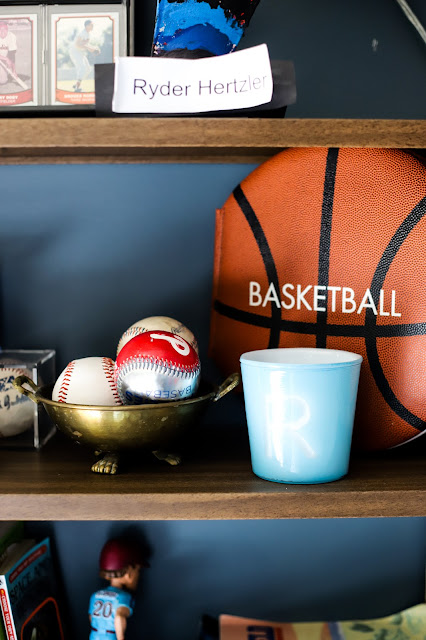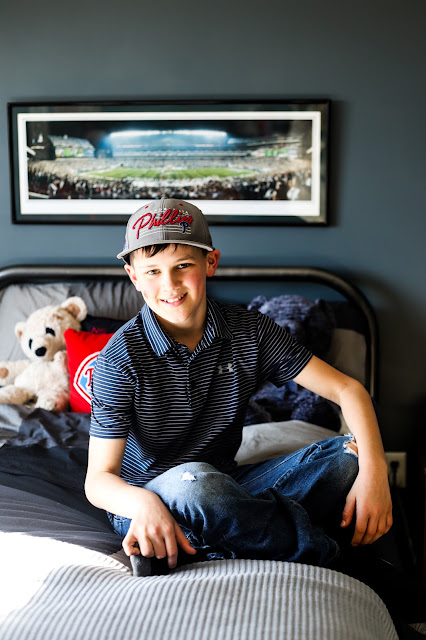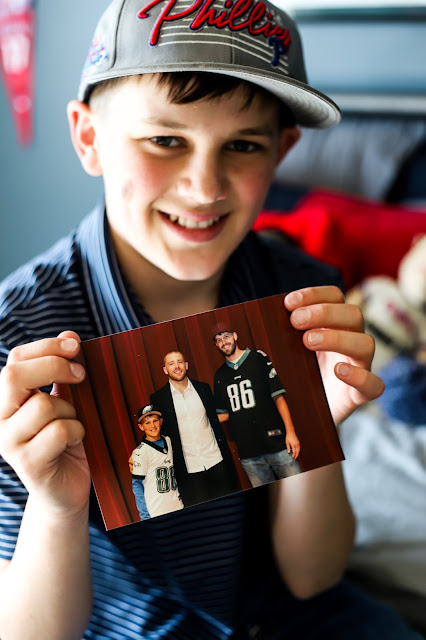 For good times' sake, here's what Ryder's room looked like at our old house. Man…I sure do miss that room!