It's time to mix things up in our basement family room. For newbies to the blog here, a couple years ago, Mitch and I decided to stay at our (what was then) two-bedroom rancher and make more living space out of it for our growing family. We started in the unfinished basement. You can read all about that here.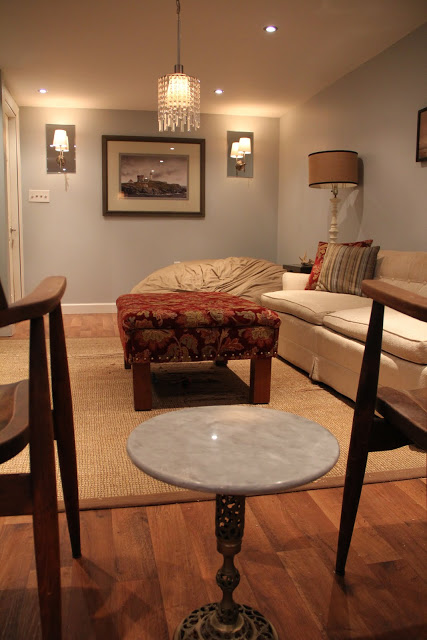 It was quite the transformation: we turned it from a spider web-filled dungeon into a light and airy space to hang out, watch movies, play games, smear silly putty into the rug…ya know, normal family room stuff. But now I'm itchin' for a new look. I wanna go dark. And I know that's like the #1 rule in design–if a room has little natural lighting, you must keep the walls light-colored. Well I'm throwing that rule out my tiny basement window (we literally have one window down there) and we're embracing the dark side. Don't be scared.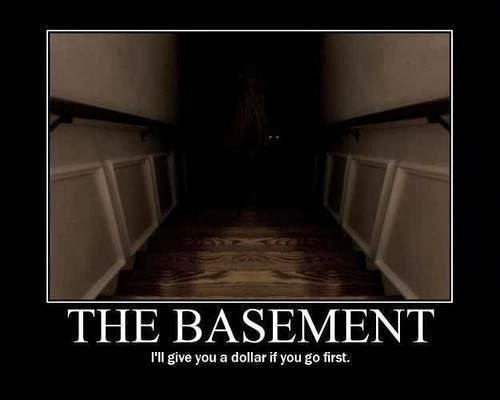 Let me show you what's floating around in my head. (if you follow me on Pinterest, you'd have seen these rooms recently pinned to my "family room" board.) Let me show you the image that started it all. And ignore that huge window. Thanks.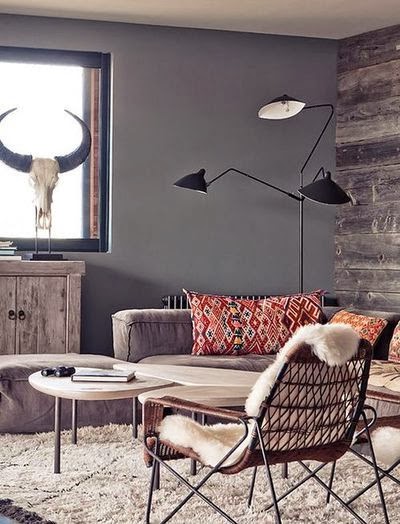 Dark walls + a wood wall treatment. More about the wood wall in a later post…I wanna show you some pictures of darkly painted rooms (and convince you [and myself] that I can pull this off).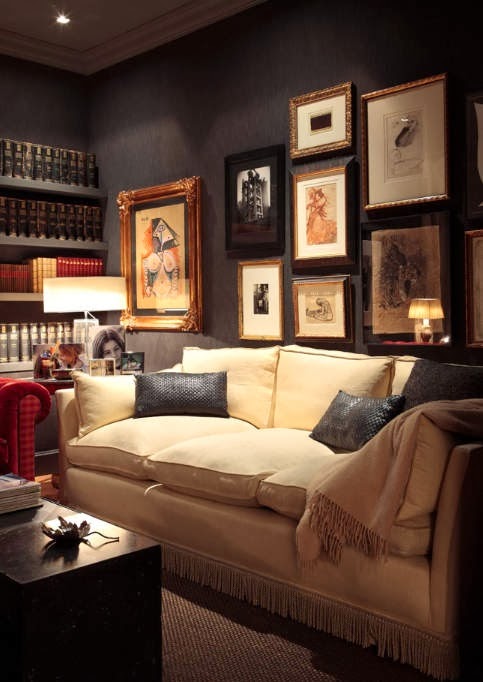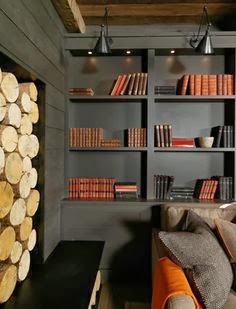 The first thing that I notice in these pictures is lighting. Lighting is SUPER important when deciding to go dark on the walls. And since there's very little natural lighting downstairs, we must turn to different forms of light (i.e. pot lights, sconces, task lighting, etc.) Thankfully when we finished the basement, I had that thought in mind and we installed pots, sconces, and a mini chandelier (as well as table lamps throughout). So the lighting is KEY. There's nothing more depressing to me than a poorly-lit room. Ugh.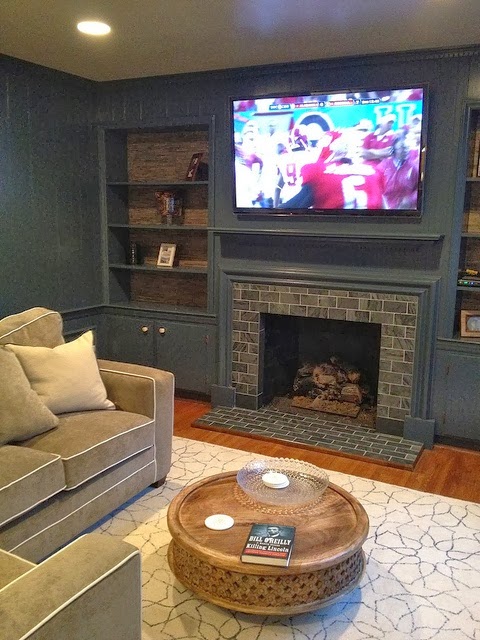 Another observation from these pictures is that it's a good idea to have stuff on your walls, like this gallery wall here. Having a gallery wall breaks things up a bit. Mirrors are also a great option. That allows light to "bounce" around and help the room not feel so cave-like. So I'm thinking there will be a gallery wall somewhere in our family room. (we already have a huge mirror above our couch)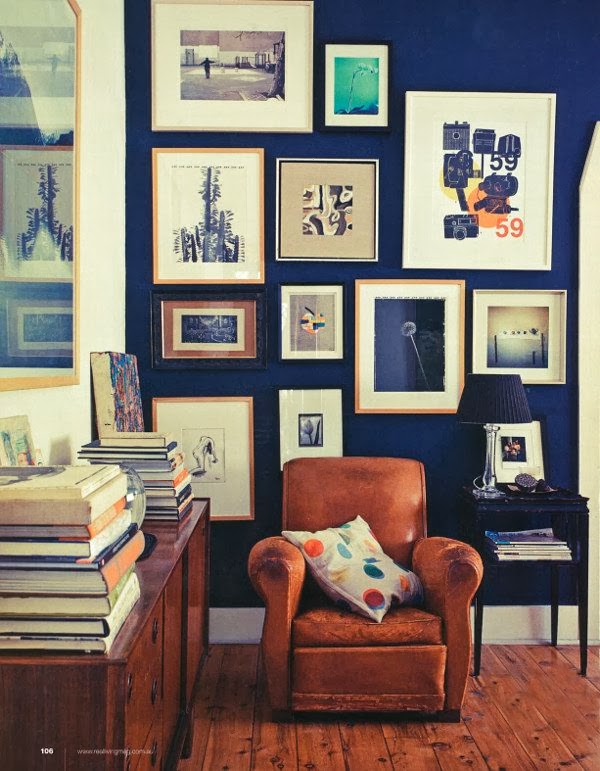 I think the overall vibe of these rooms (and the look I'm trying to achieve) is warm, cozy, and I'll throw in a bit of rustic with ours.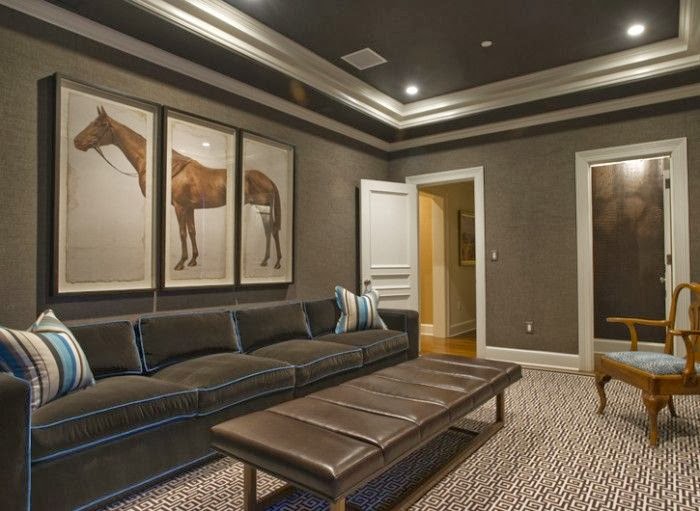 See these shelves? This is what I have in mind for our entertainment center (with our beast of a metal cabinet anchoring the TV wall.) Rustic industrial goodness. Yum.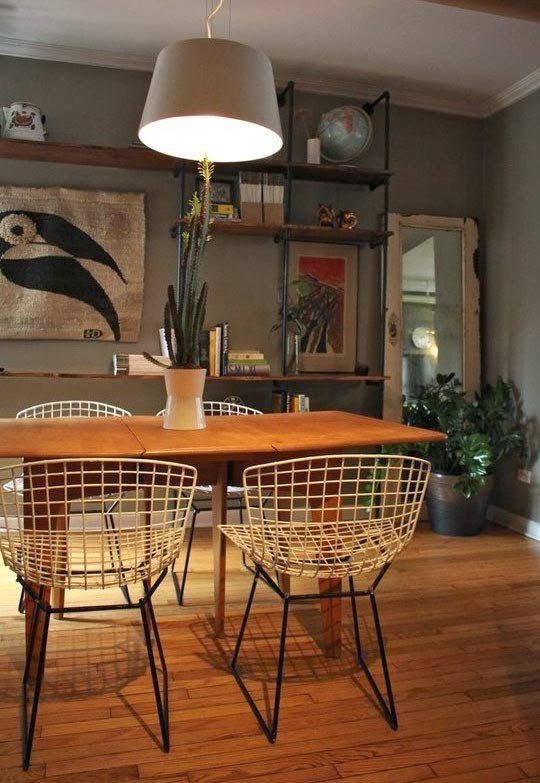 Teeny window. Dark walls. I can do this.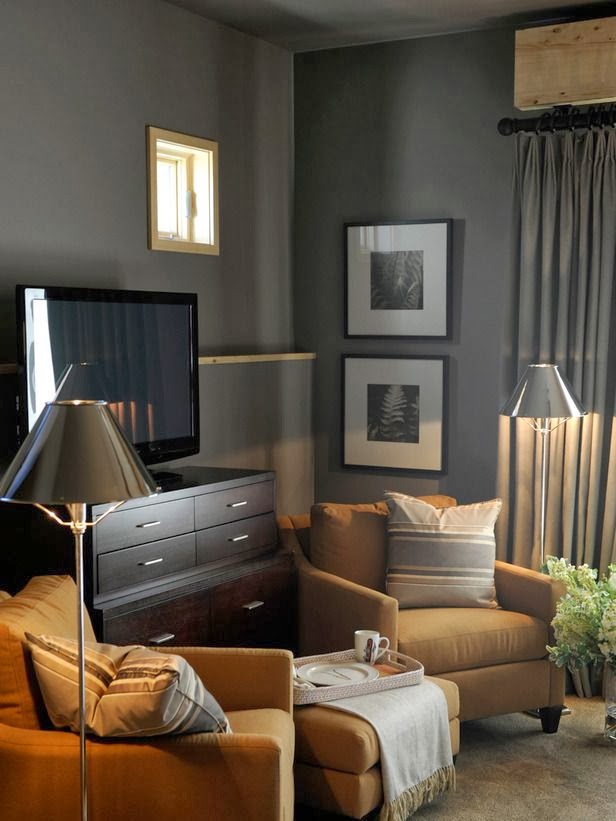 And isn't this an awesome idea? LOVE it. Pictures like these of our boys will make an appearance down there somewhere.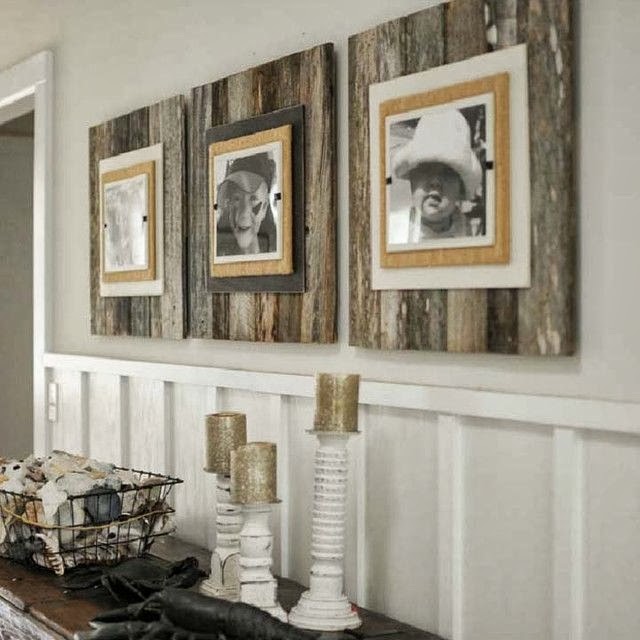 So here's the beginning of the new look. I tried out some paint colors on the wall. I knew this was very important since what would look one way in our window-filled living room (and on a tiny paint chip) would look totally different in a one-window basement. I got some samples and settled on Sherwin Williams Rosemary (the one on the far right). It's a dark green. And I love it. Obviously I didn't get too far with painting. Ran out of gas about 15 minutes into it. 🙂 It'll get done here sometime soon(ish). We're probably getting hit with a major snowstorm tonight, so I'm thinking we can have  a painting party tomorrow. Ha. Mitch is going to love that idea.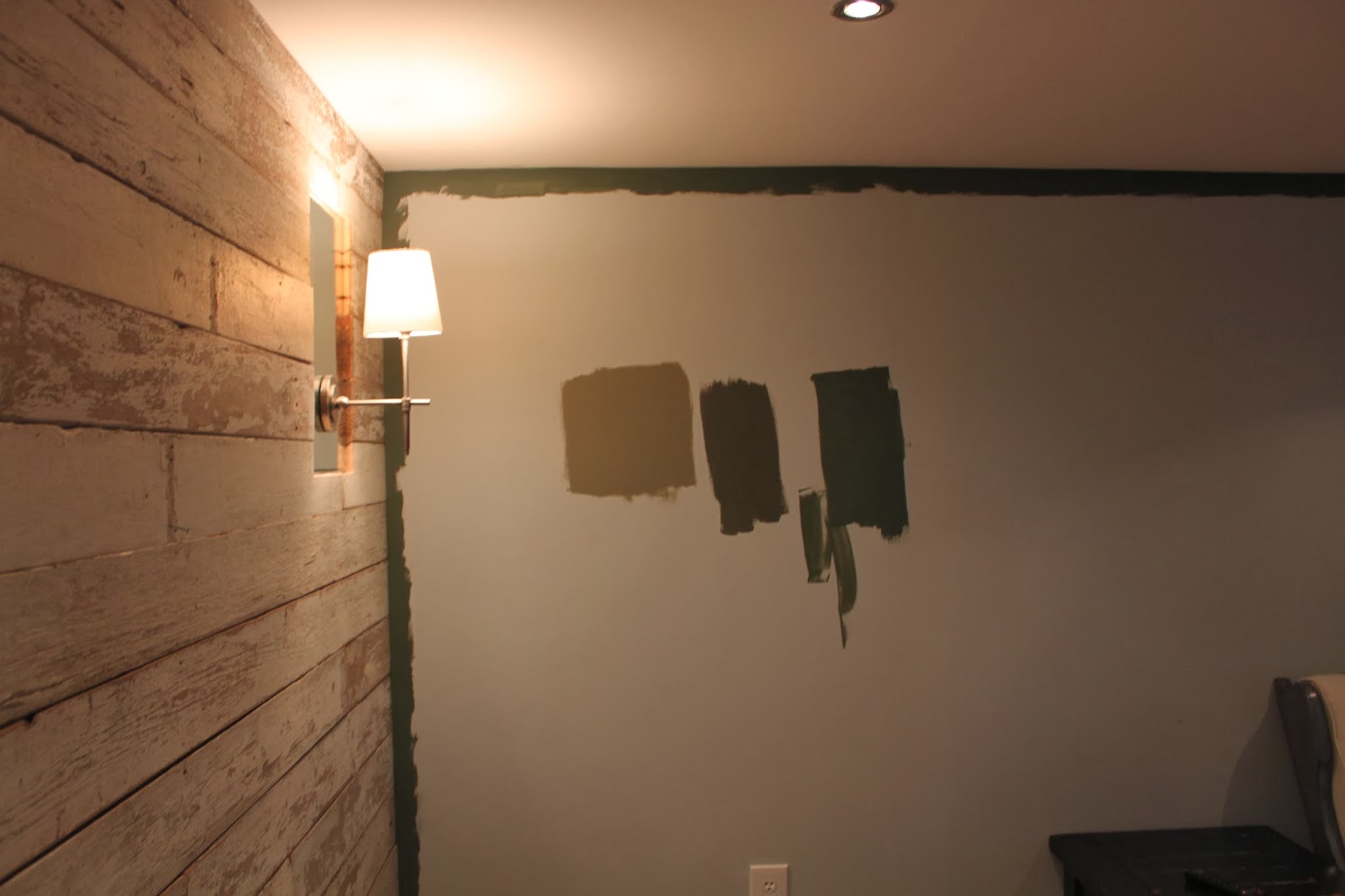 So that's where we're at. I'm excited for this new look but also a bit nervous. It's a bold choice to go this dark on basement walls. Here's to hoping I can pull it off. What do you think? Would you ever paint an almost window-less space dark? Are you pumped to see the rest of that barnwood wall?? EEK! I'm excited to show you. 🙂