This past weekend was good in the renovation dept. Mitch and a friend from church started drywalling our bedroom. Exciting times, peeps!
It's coming along. Now's the time when you can really start seeing things come together.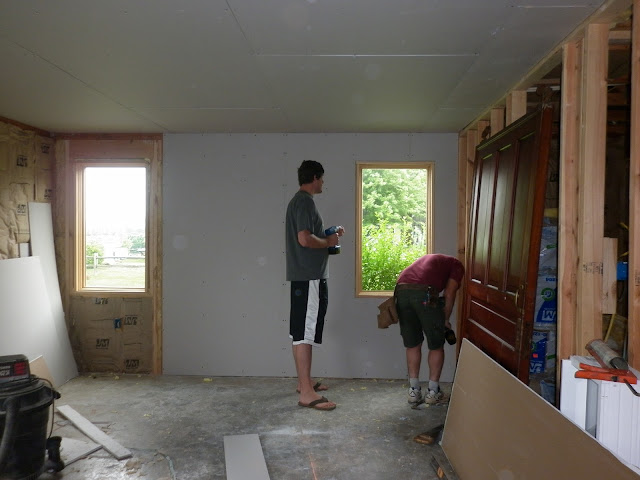 Which means, I really need to nail down paint colors, window treatments, etc. I am going for soothing, calm colors. So I'm thinking gray for the walls. I don't know if I want the same color as the rest of the house though. So I'm looking for inspiration and taking suggestions:) This is kind of what's in my head. Light color on the wall, white bedding with some pops of color here and there.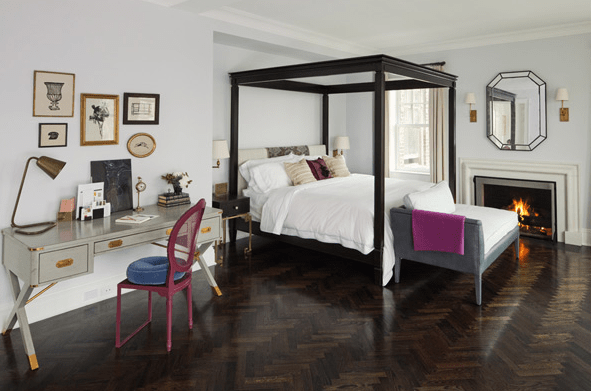 AND…one of the most exciting things going in our new bedroom is a barn door! I'm so excited about this bad boy. Check it out.
So here's the dilemma, what color do I paint it? Or do I just sand it and leave it natural OR do I stain it a dark color? Sheesh, there's just too many options to choose from. 
Vanessa 
just blogged about this door from the tv show Good Luck, Charlie. I do love it. But is it too "fun" for my bedroom? Do I go with a brighter hue or something softer? Stain? Leave it unstained? I need your help, guys!
So here are some inspiration photos for you to peruse through.
I must admit, blue is pretty.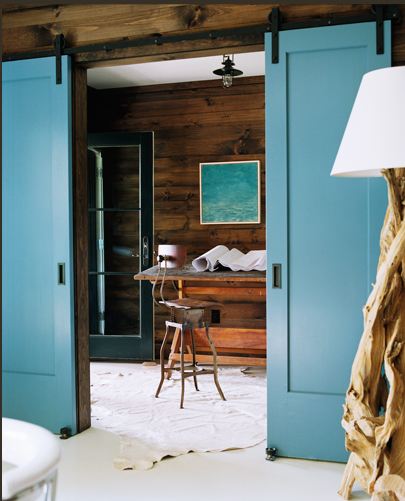 But then again, so is this more white-washy finish.
Here's a dark stained one that looks great too.
And a lighter stained one that looks pretty awesome as well.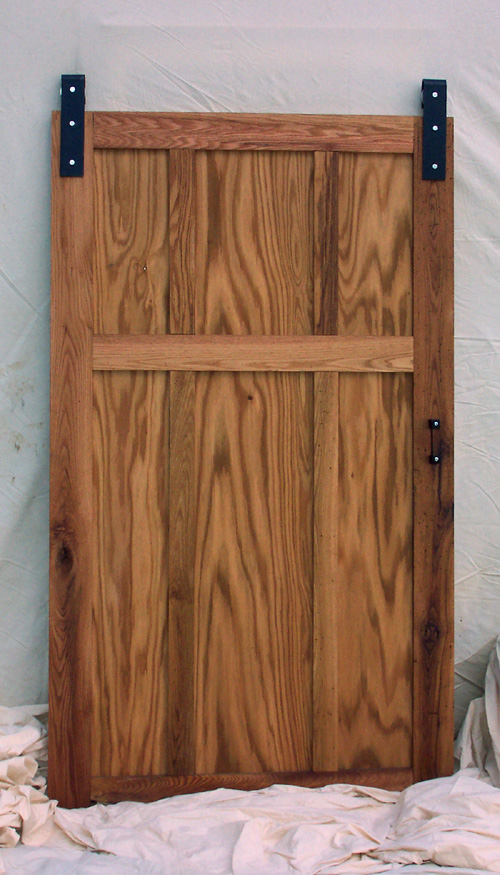 And then you have these, which are painted the same color as the walls. Too bland?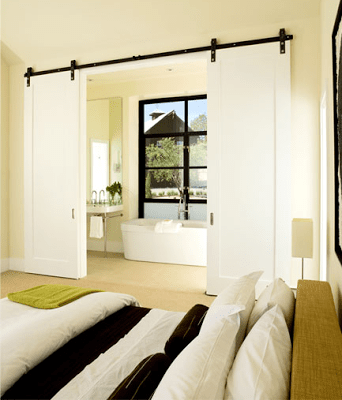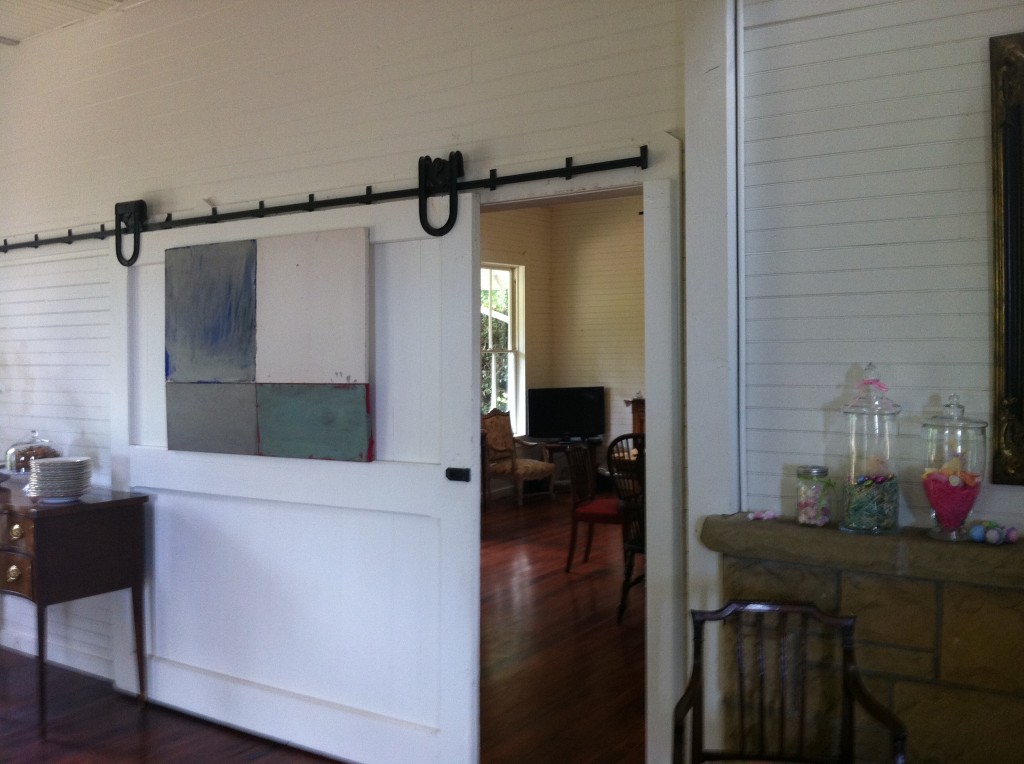 Then there's these: BAM! Go BOLD or go home, baby!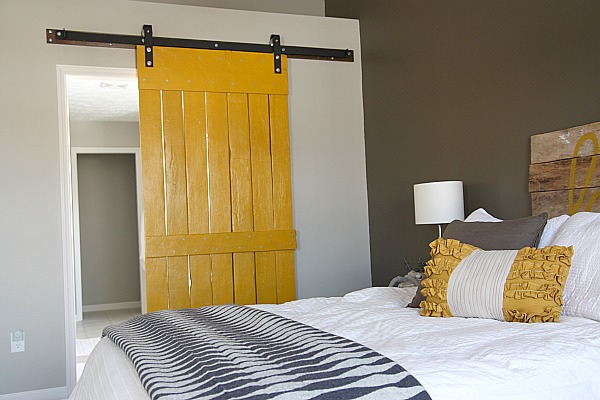 So what would you do? Suggestions desperately wanted/needed!