Hey yo. What's new? Yeah, it's been a while. Sorry I've been MIA this week. The creativity just wasn't flowing much this week. But I do have some updates I've been wanting to show ya in the living room. First, let's review: I got a table that I fell in love with a while ago. But I had no where to put it, so downstairs into the "pile" it went. As you know, we're trying to organize the space downstairs to make room for a playroom for the boys. So up the table came into the living room ('cause there was literally no other place for it) and I love it in there. I didn't know if it'd be too big, but I think it looks right at home. Check it out.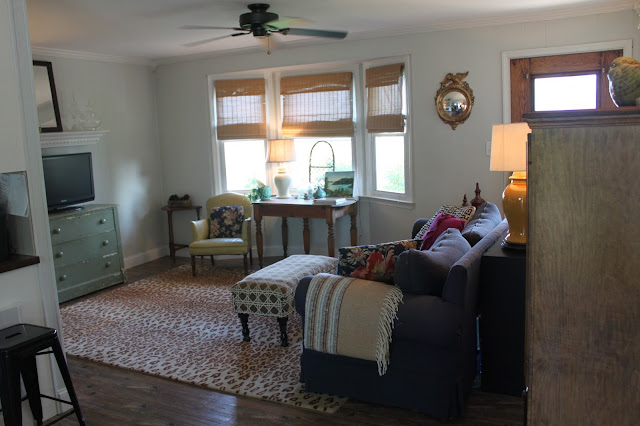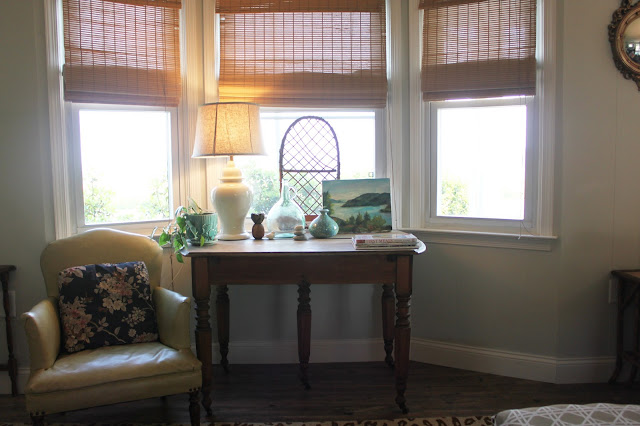 Some of the accessories are new (to us). I wanted something tallish in the background to create a layered look. But I didn't want anything to block the view/light. So I raided my in-laws' barn and found this old wicker thing that reminded of a snowshoe. So in honor of Mitch's motherland, it now resides in our living room. (note to self: ask Mitch if he ever went snowshoeing.) And it fits the bill pretty dang well–provides height but doesn't block the view or light. Perfect. Then I just layered in some random things I already had.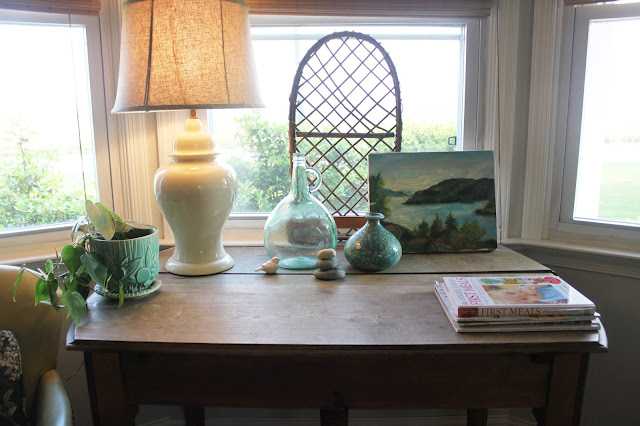 Well hello there, Little Miss Sexy Legs!
Love these legs. Totally was what sold me on the table. And those cute little casters. Seriously, how cute are they?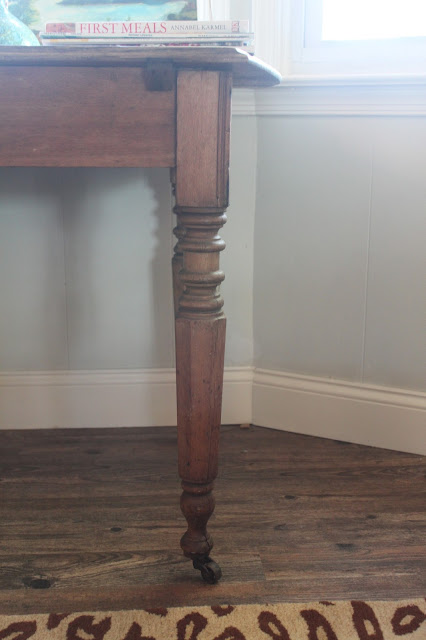 This green chair was one I picked up at the ReStore years ago. Actually now that I think about it, I think it was my first ReStore purchase ever. It's cute but not the most comfy chair in the world. And yes, that's some sort of vinyl-ish fabric on there. A designer would audibly gasp if he/she saw it.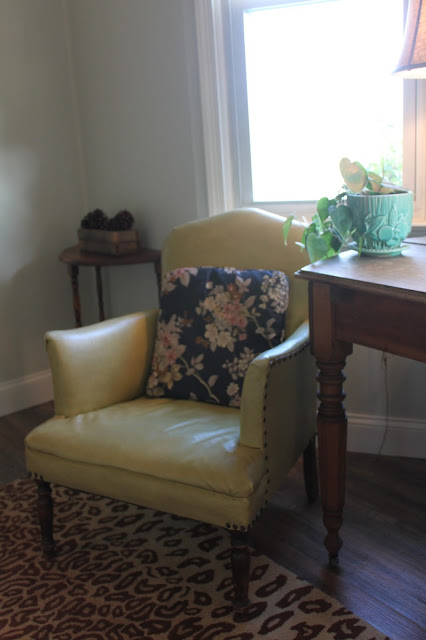 I love my gallery wall:) It's done. I don't think you guys have seen it all done. I even painted the rest of the trim the other day, so you can officially stick a fork in it.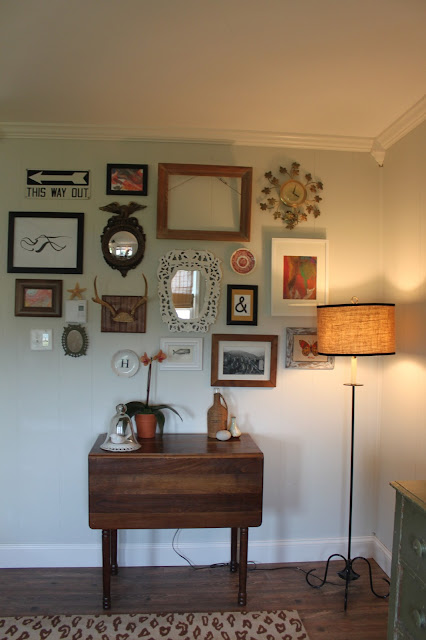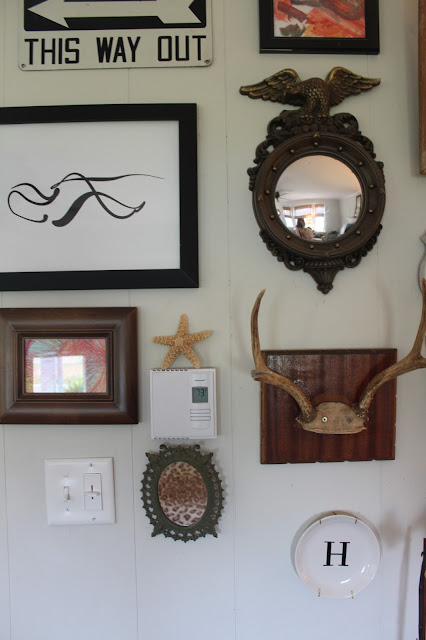 See that old black and white on the right there? It's a pic of Mitch's grandfather and his hunting buddies up at their cabin in central PA. The guy in the white is their cook:)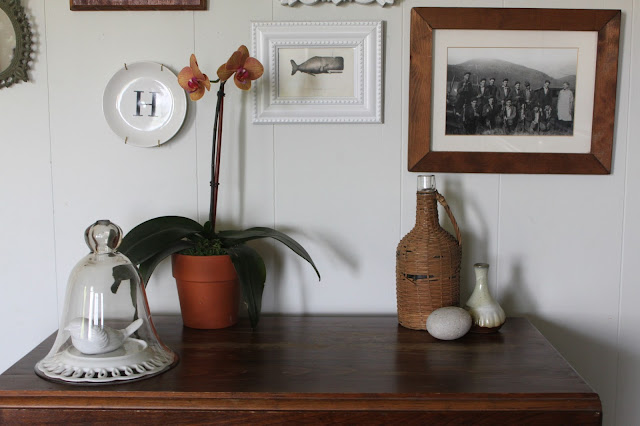 Here's a close up. The picture was taken in 1933 and Mitch's grandfather (the guy in the back on the far right) is 20 years old. Love it.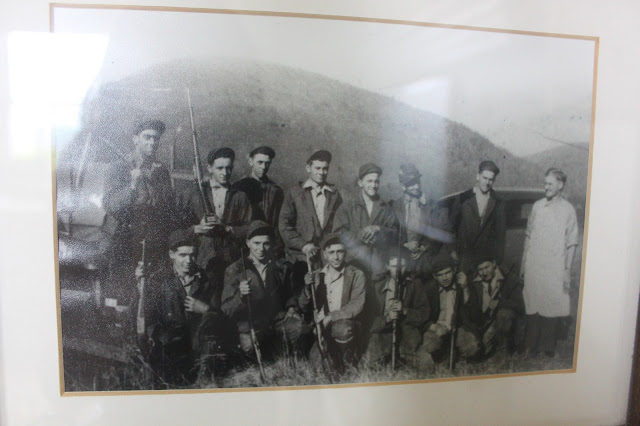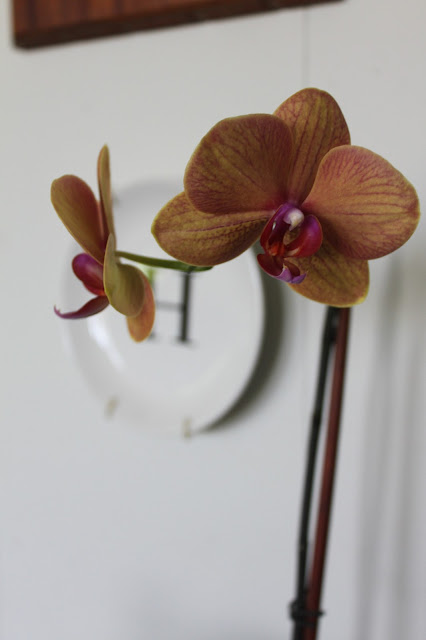 This floor lamp was downstairs waiting for a makeover (I had huge plans for this little guy) but I brought it up the other day and stuck this shade on it and now love it as is. So forget the makeover–you're staying as is, buddy. I really needed some light in this corner of the room.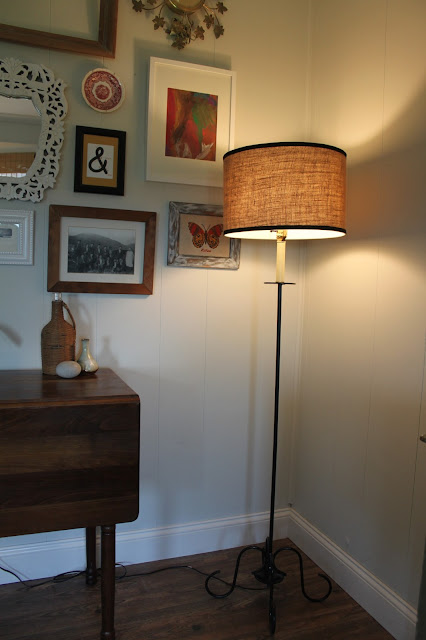 Just a simple mantlescape: old bottles.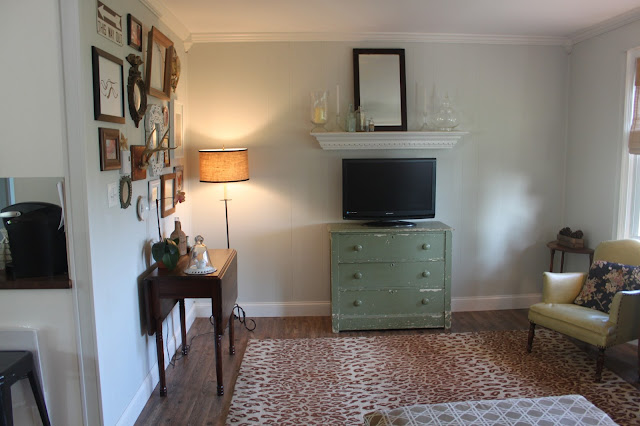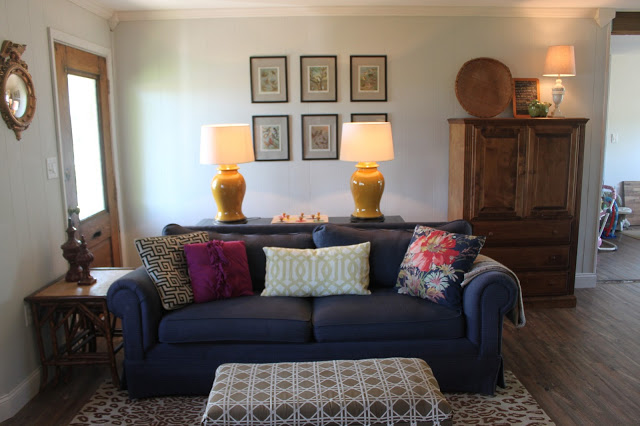 I added this lamp to the top of the armoire. We have lots of lamps in there now, but it's nice–I love light. And the nice thing is that all but one of the lamps in the living room can be turned on at the same time by flicking the wall switch. That's right–we're awesome. (not quite sure why that makes us awesome, but…)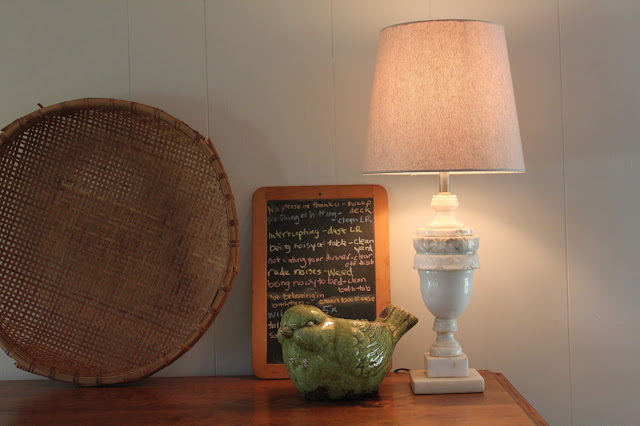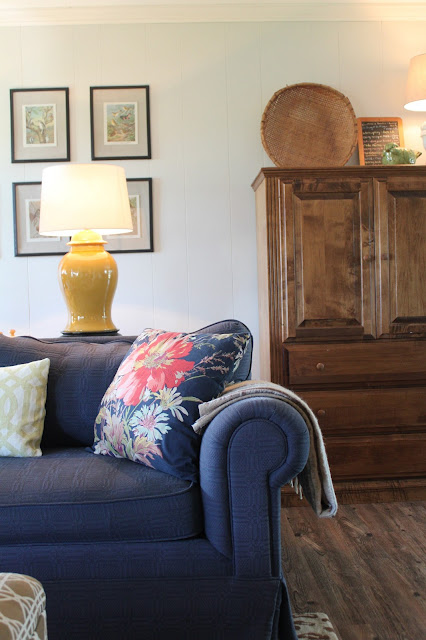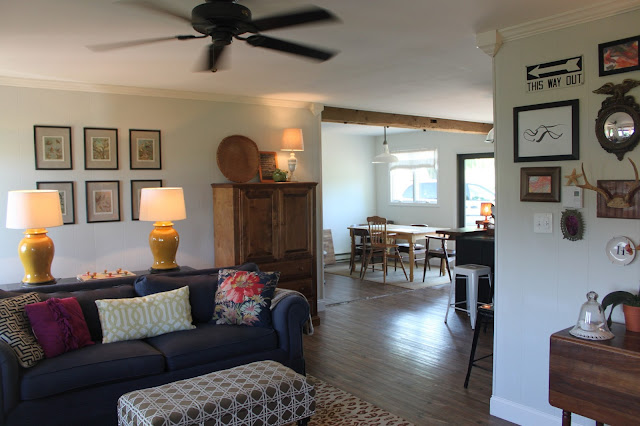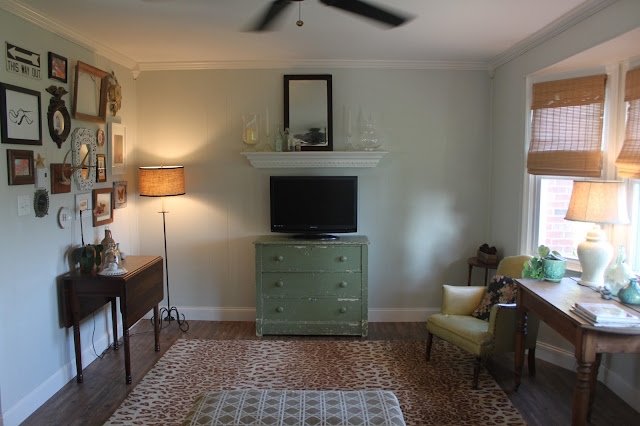 So that's it: just some little updates to make our room more cozy. Have you updated anything lately? Bring any random tables up from your basement? Complete a gallery wall? Hang a snowshoe in your living room? Oh and yes, we are finished the master bathroom. We just hung art on the walls the other night. Can't wait to show you guys…EEK! But I'm waiting on some pictures (we had family shots done and I want to use some of them in there) so as soon as I have those done, I'll be doing a reveal. So get excited. Get real excited. Am I a total dork for being super excited to show you guys our bathroom? Oh well. I'm okay with being a dork.