Sorry for the crappy-quality pictures. They're from my phone and it's not an iPhone. (Yes, I just heard that gasp.) But I had to show you guys this table I saw the other day at a thrift/antique store. I'm slightly crushing on it. Saw it on Sat, went back today to get measurements and take a few pics.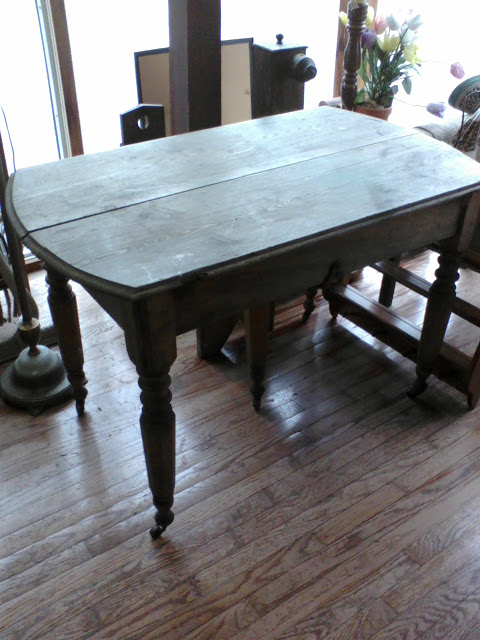 It's old school. And I love it. While it won't work as a dining table, (my husband's legs wouldn't be able to fit under it…boo-hoo) I'm thinking it'd be perfect as a work table. Like in an office. I could even see it revamped as a kitchen island, can't you? (aren't those casters to die for?? I'm such a sucker for anything with casters.)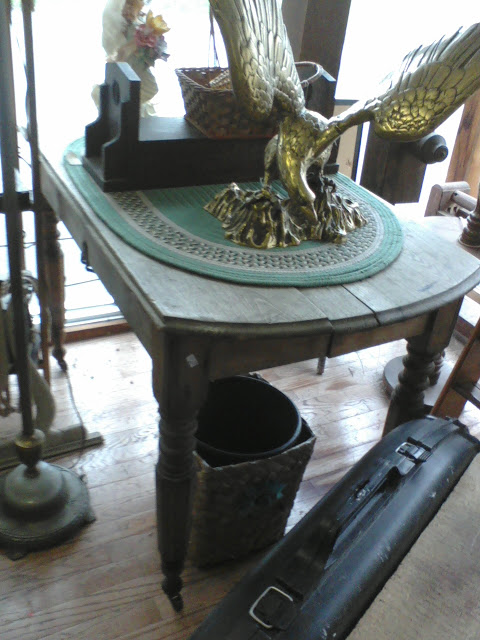 It's actually an extension table. I could have leaves made and stretch this puppy out pretty far, I'm assuming, from the added support given by that middle leg down there. And at $40, I think we belong together.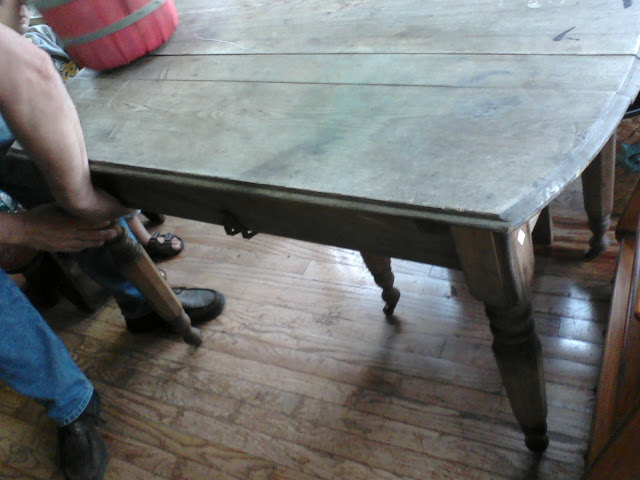 And just today I saw these three examples while viewing the latest Lonny (actually I think the first two are the same table, just different angles) of using farm tables as desks in an office space.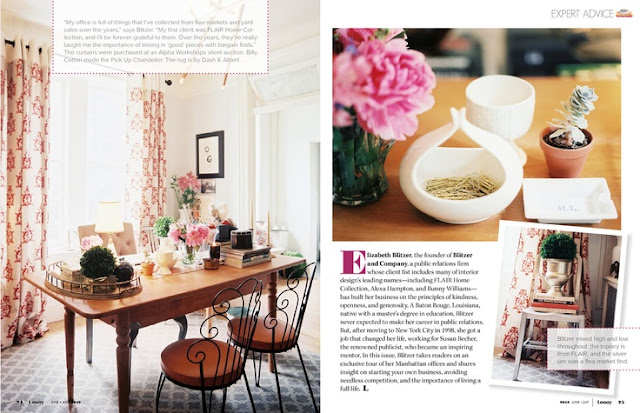 Source: lonnymag.com via Kat on Pinterest
Source: lonnymag.com via Kat on Pinterest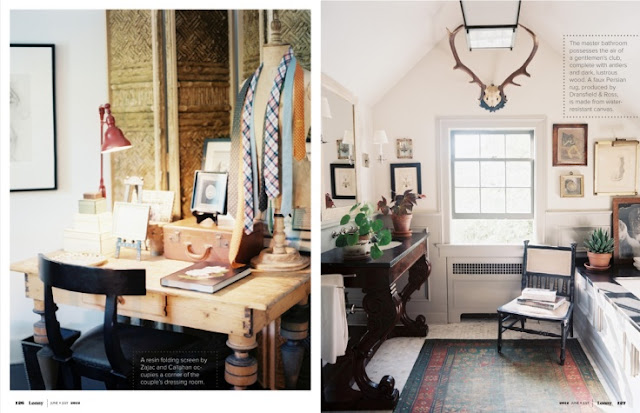 I personally love this look and I'm thinking I need this rustic table for my one-day "office space." So it's on hold for me:) I'll keep you guys posted! Have a great day:)