Now get out there and get your shower on!
Wait…that didn't come out right…I went to a bridal shower this past weekend. It was for a girl who used to be in my 4th grade class. Isn't that just crazy?? Bek and I reconnected when she took our family pictures last year. And I was thrilled when I got an invite to her shower. I knew exactly what I was going to give her. Ya see, Bekah is one of those (awesome) people who appreciate thoughtful gifts (as in–gifts that you put thought into). Not everyone does, ya know. A lot of people would prefer a gift card or even cash for a present. Don't get me wrong–I like those kind of gifts too, but I LOVE a well thought-out gift.
So Mitch and I got to work putting together this DIY-filled basket of goodies.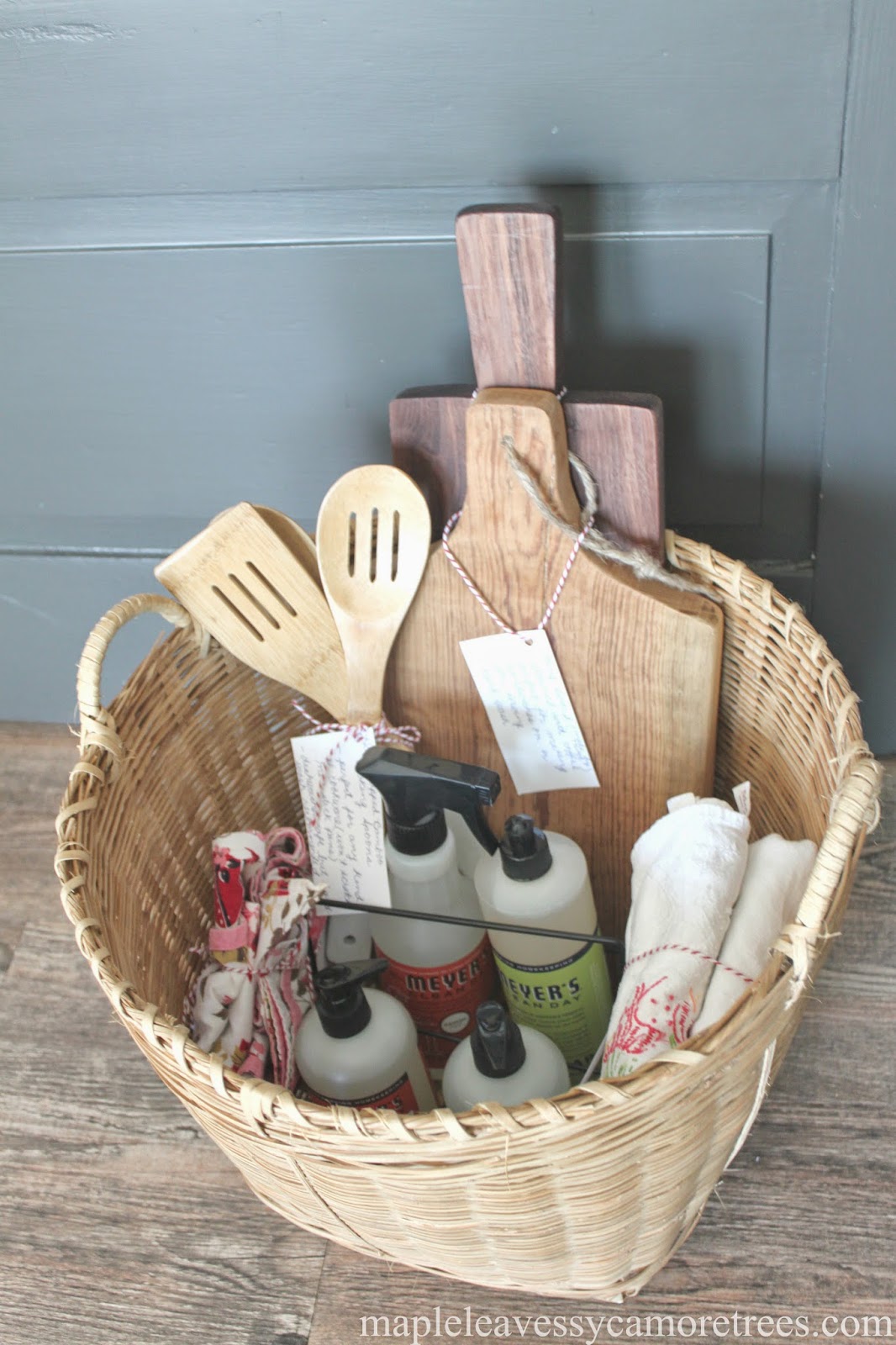 I kept thinking: now what are some things that I love but wouldn't necessarily buy for myself? And what are some things that I actually use and love in my kitchen?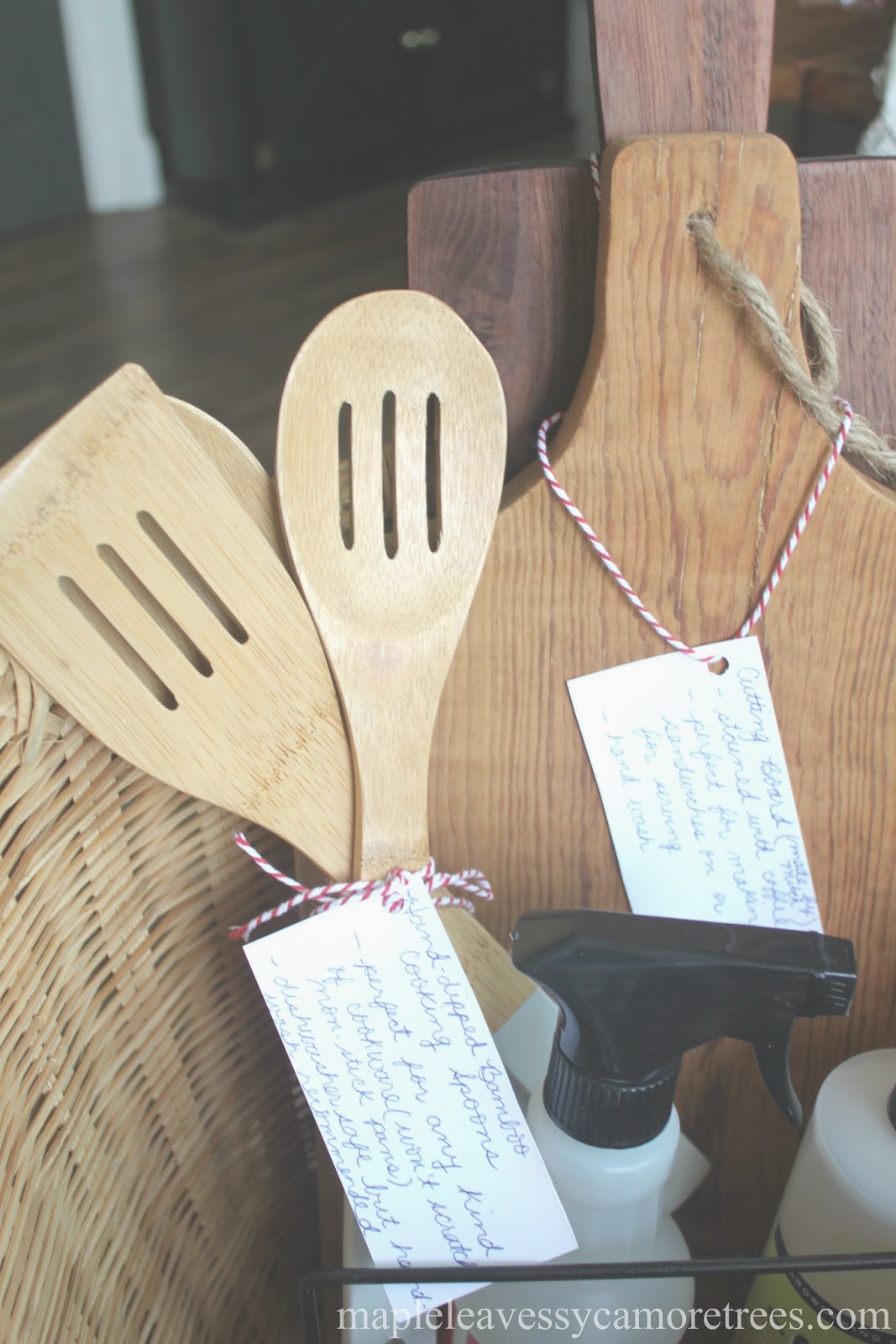 Well the very first thing that came to mind were these: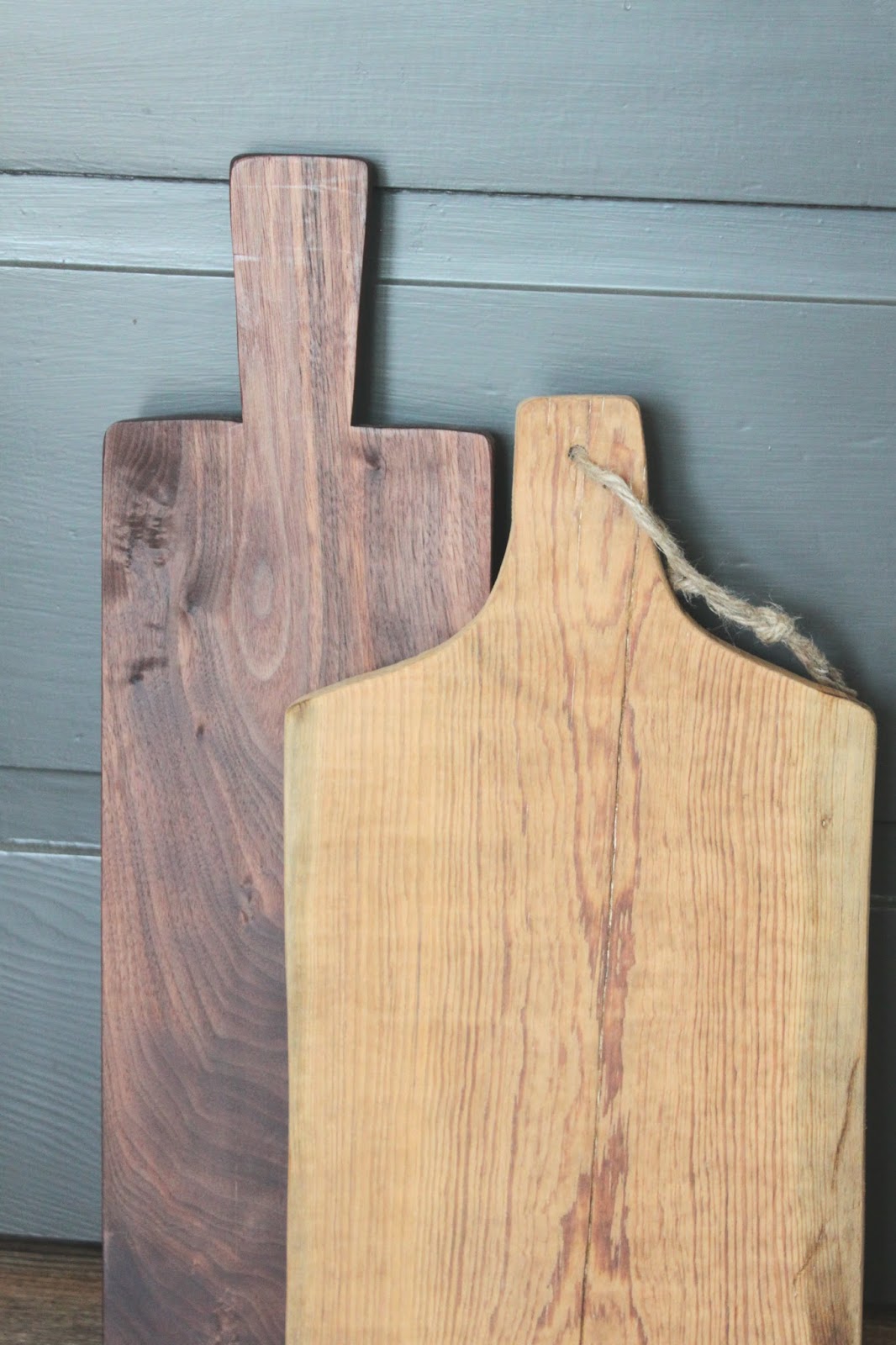 I love my bread boards (read more here). I literally use them everyday. I love that Mitch made them for me and I love how they're propped up against my backsplash so I can pull them out whenever I need them. They look good on display and they're super functional. And the more you use them, the more patina they develop. There's nothing I don't love about my breadboards.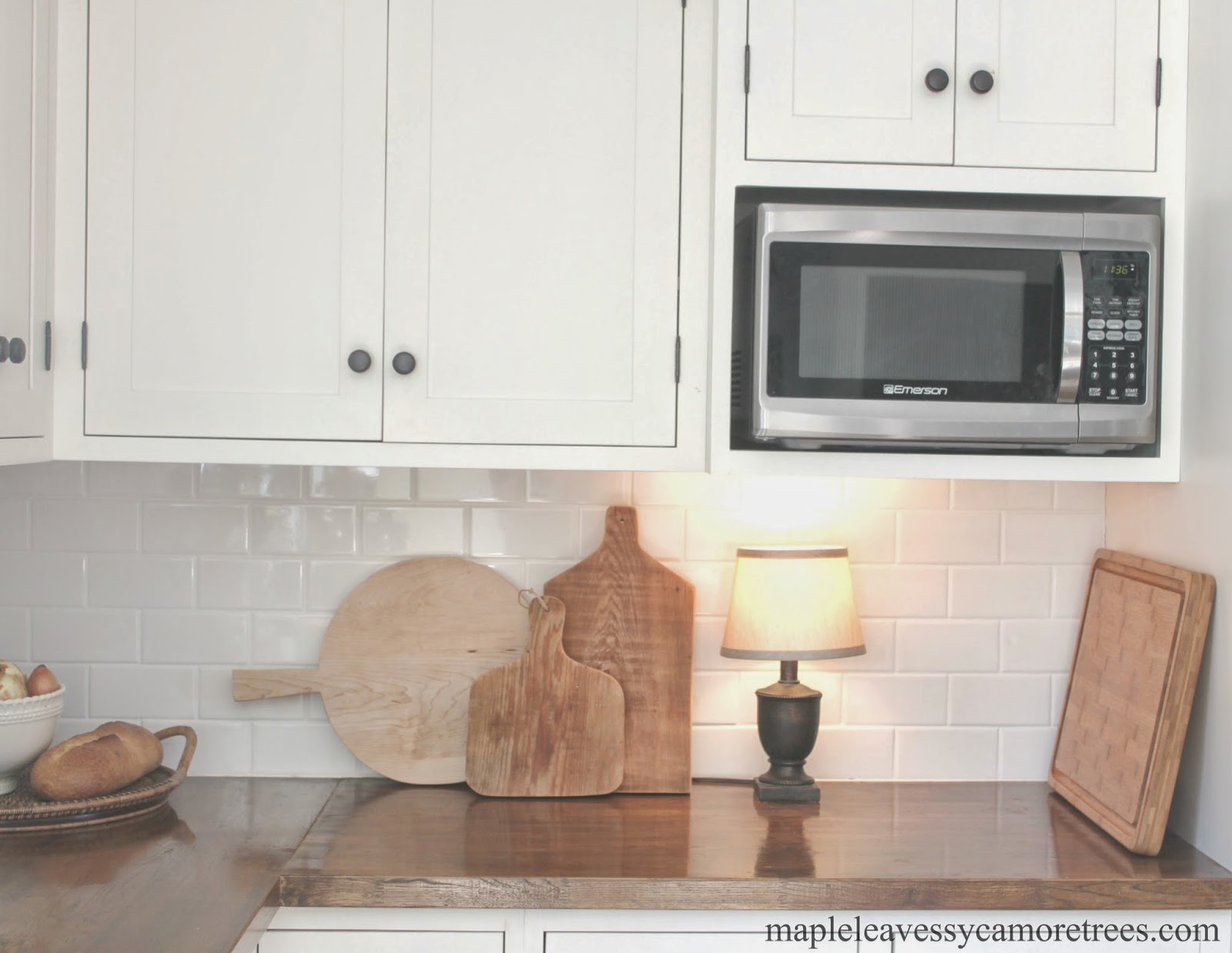 Here's one of my boards in action: this time used as a plate. I seriously use this thing every day.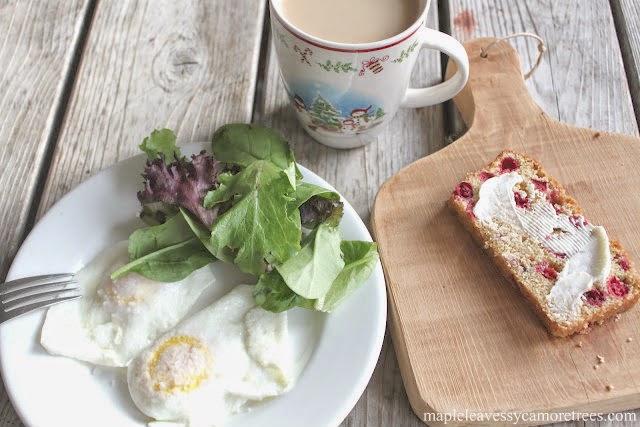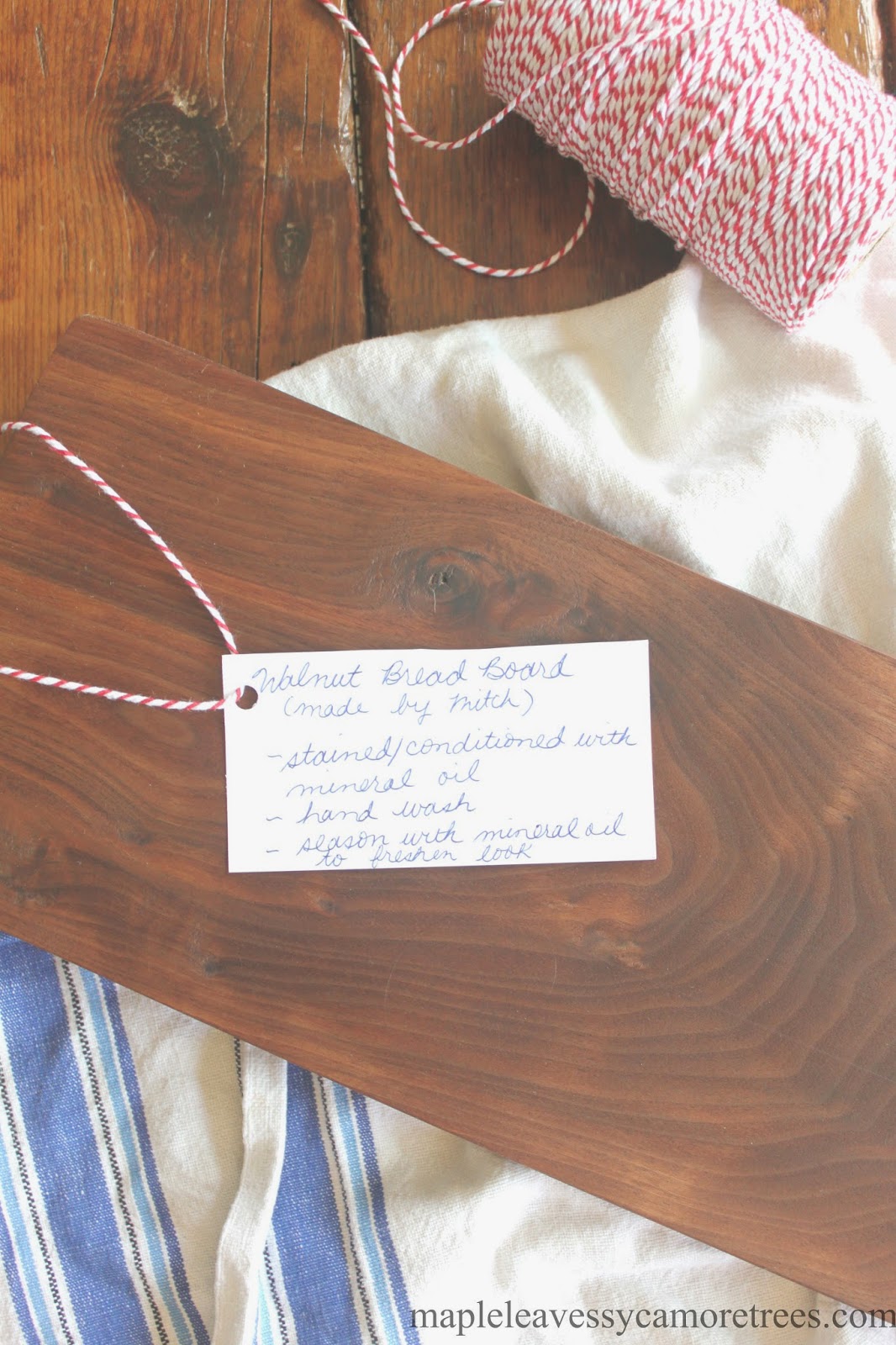 If you follow me on Facebook, you saw that last week I went to an auction (actually a couple of them). I ended up getting a big pile of wood for $10. Among some of the boards was a piece of walnut. I was really excited when I saw it (and Mitch was too) and couldn't wait for him to turn it into a bread board or two. Which, later the next day, he did. He made two boards out of the piece. It worked out perfectly since the width of the board was just wide enough that Mitch didn't cut anything off the sides. He just cut out for the handles. Here are the two boards. One is stained with mineral oil and the other is left untreated (I will be using mineral oil on that one as well…just wanted to show you how much color the oil brings out).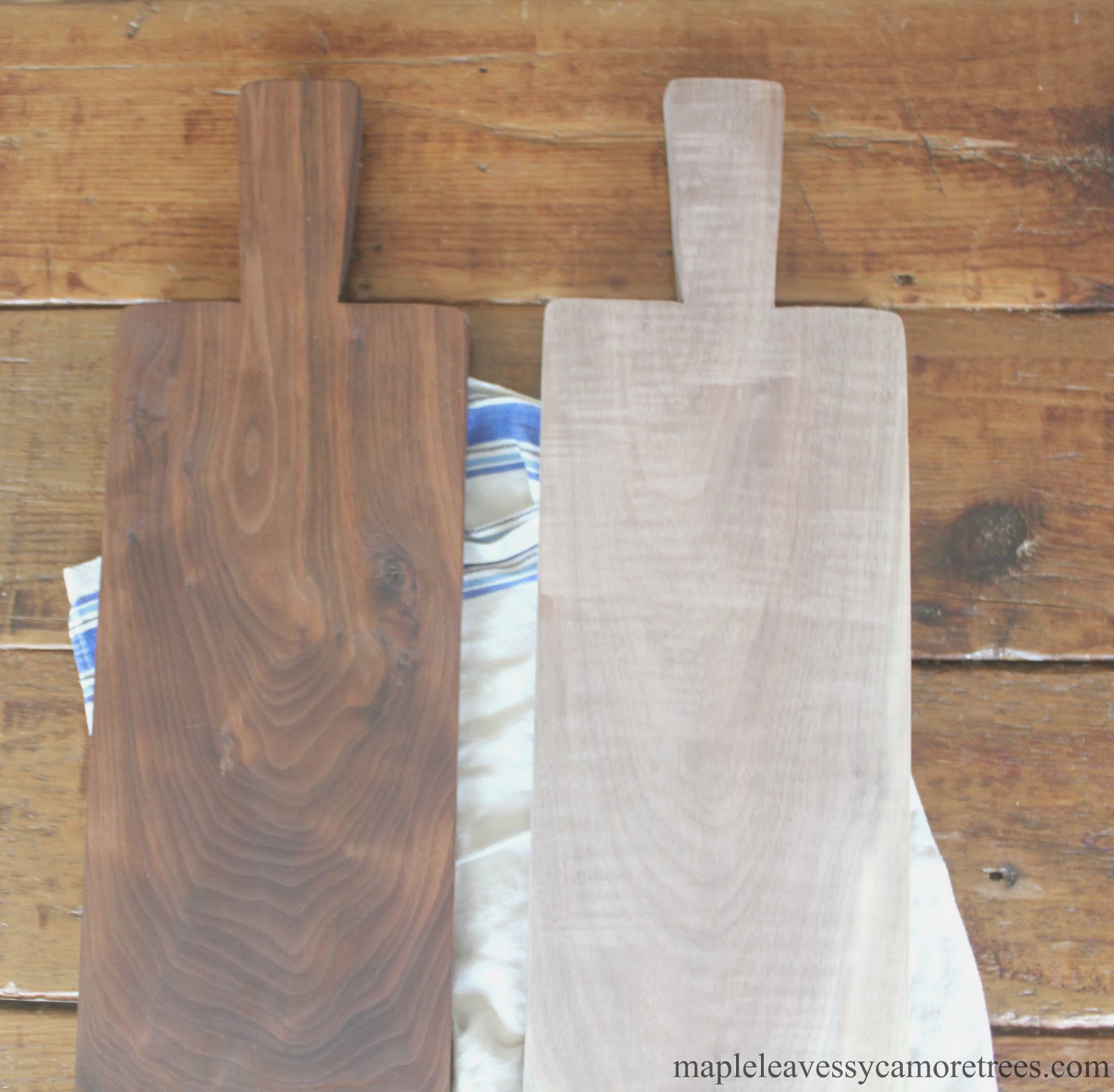 The other board he made (not sure what the wood is) is a bit wider. It's the same size and from the same board as one he made me for Christmas a couple years ago. It's a great size for making a couple sandwiches on (i.e. perfect for newlyweds).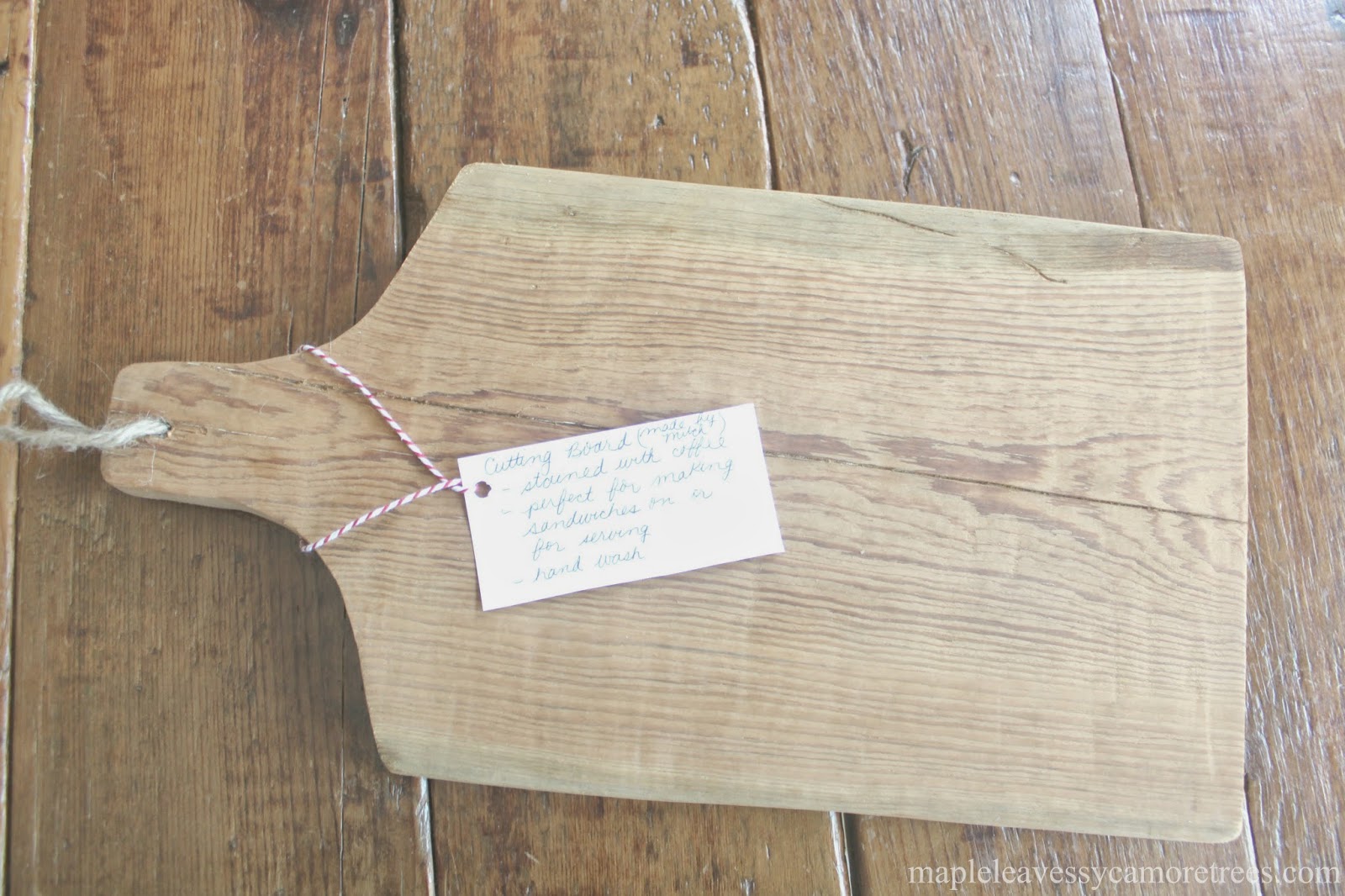 Some other things that were in the basket–Mrs. Meyer's products. They smell wonderful.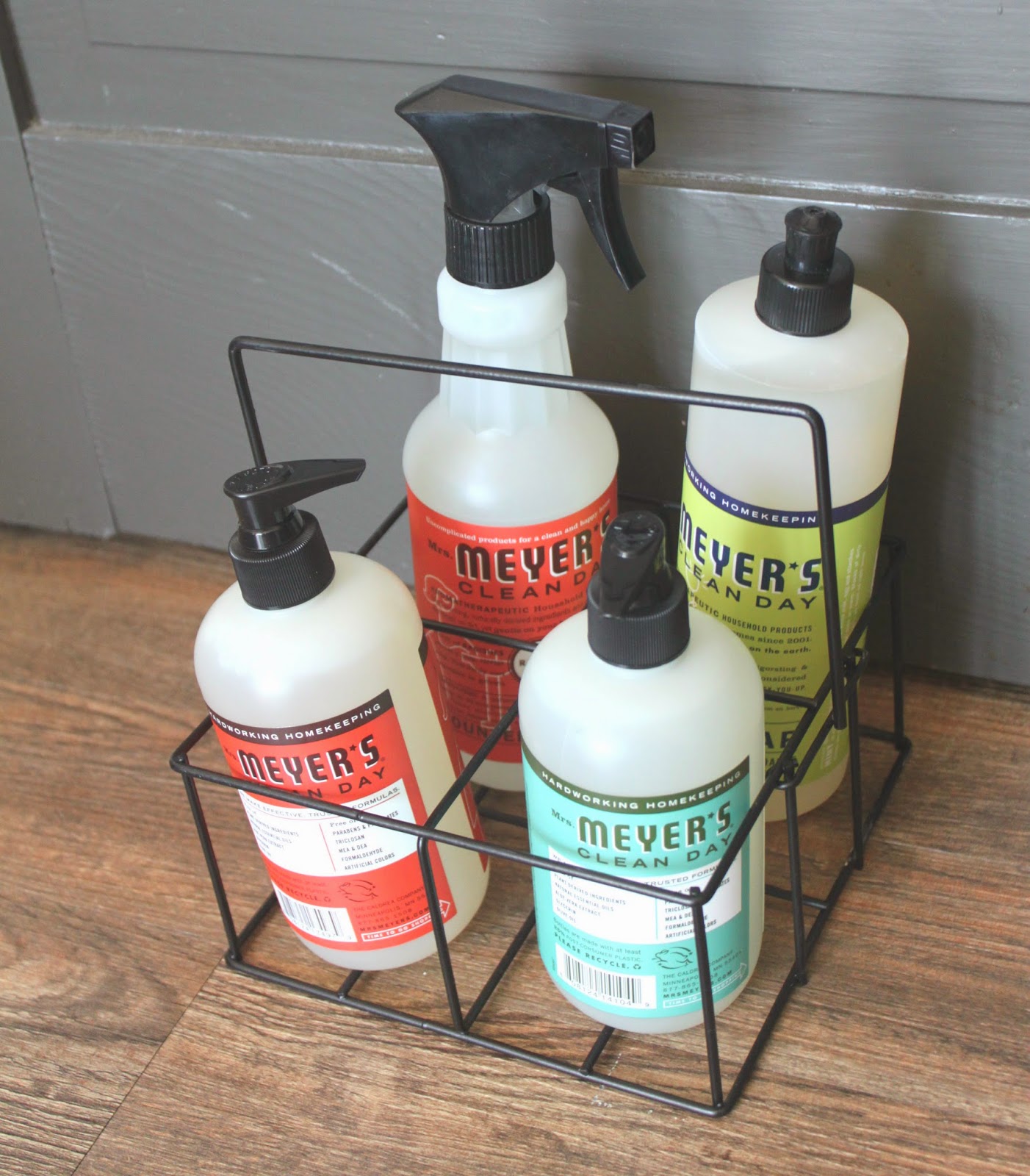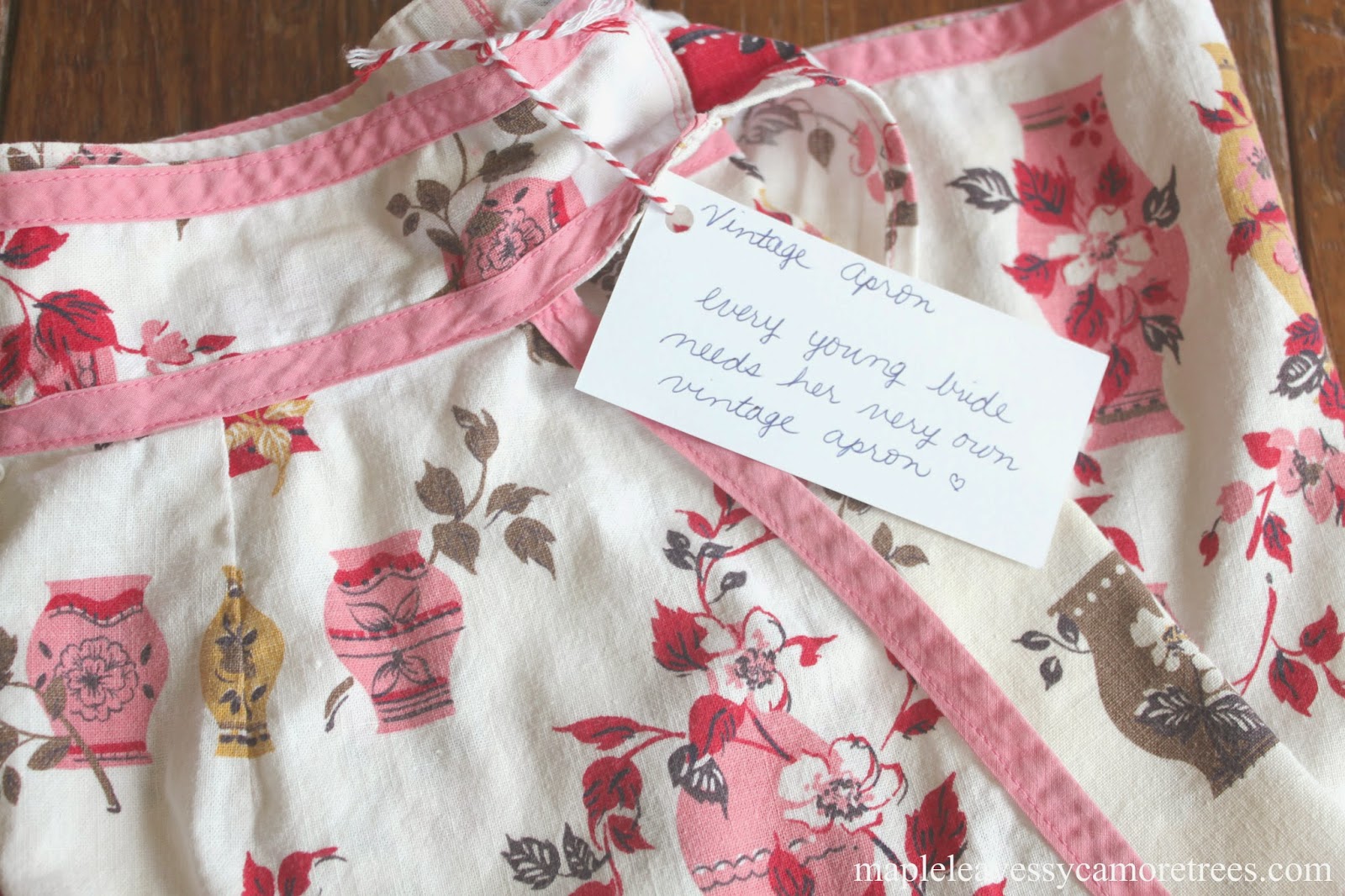 These are bamboo spoons I got at Target but I wanted to make them more unique, so I dipped the handles in paint then sealed the paint with wipe-on poly, to prevent chipping.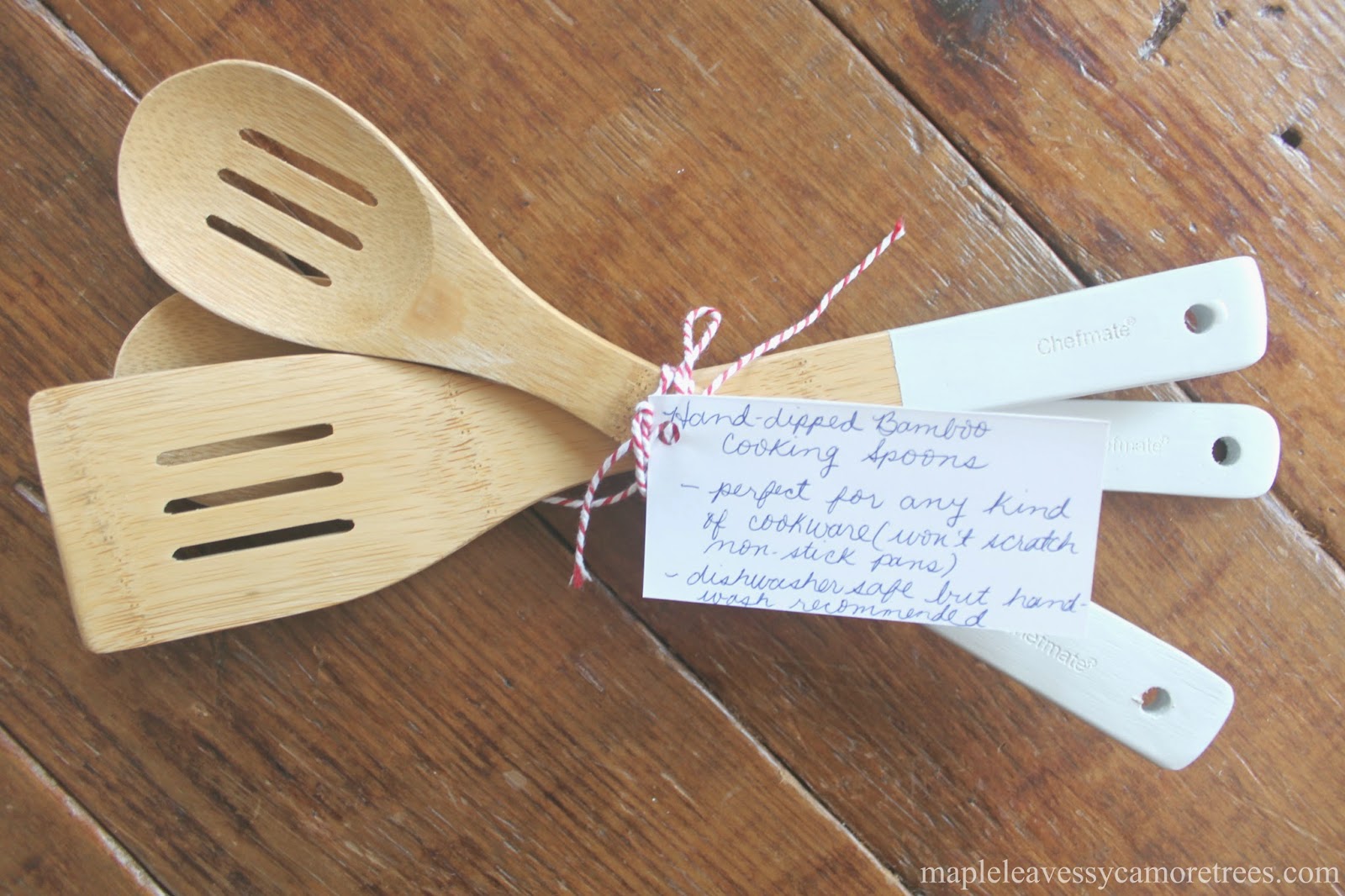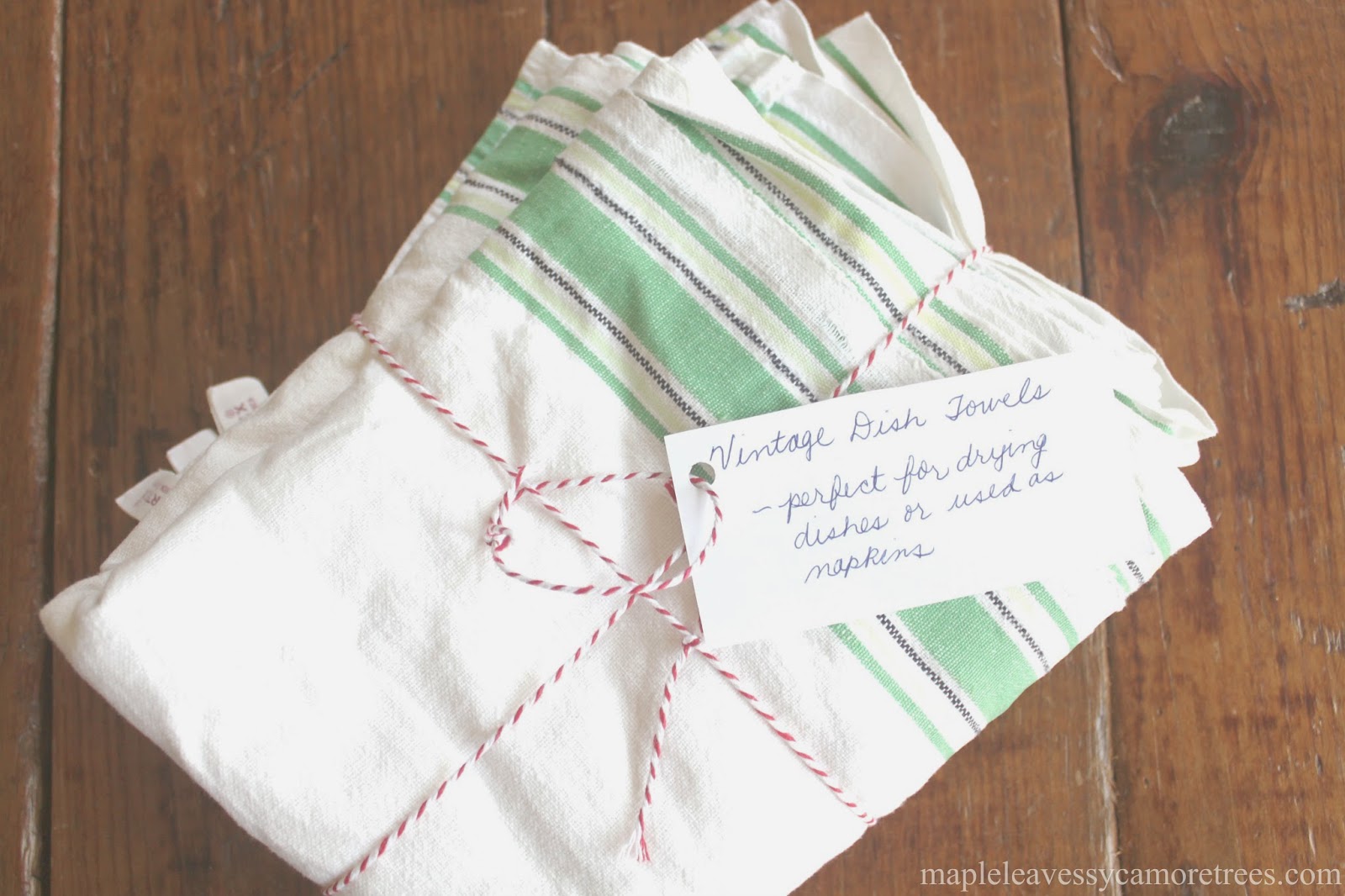 Once I had everything in the basket, I covered it with a vintage embroidered cloth.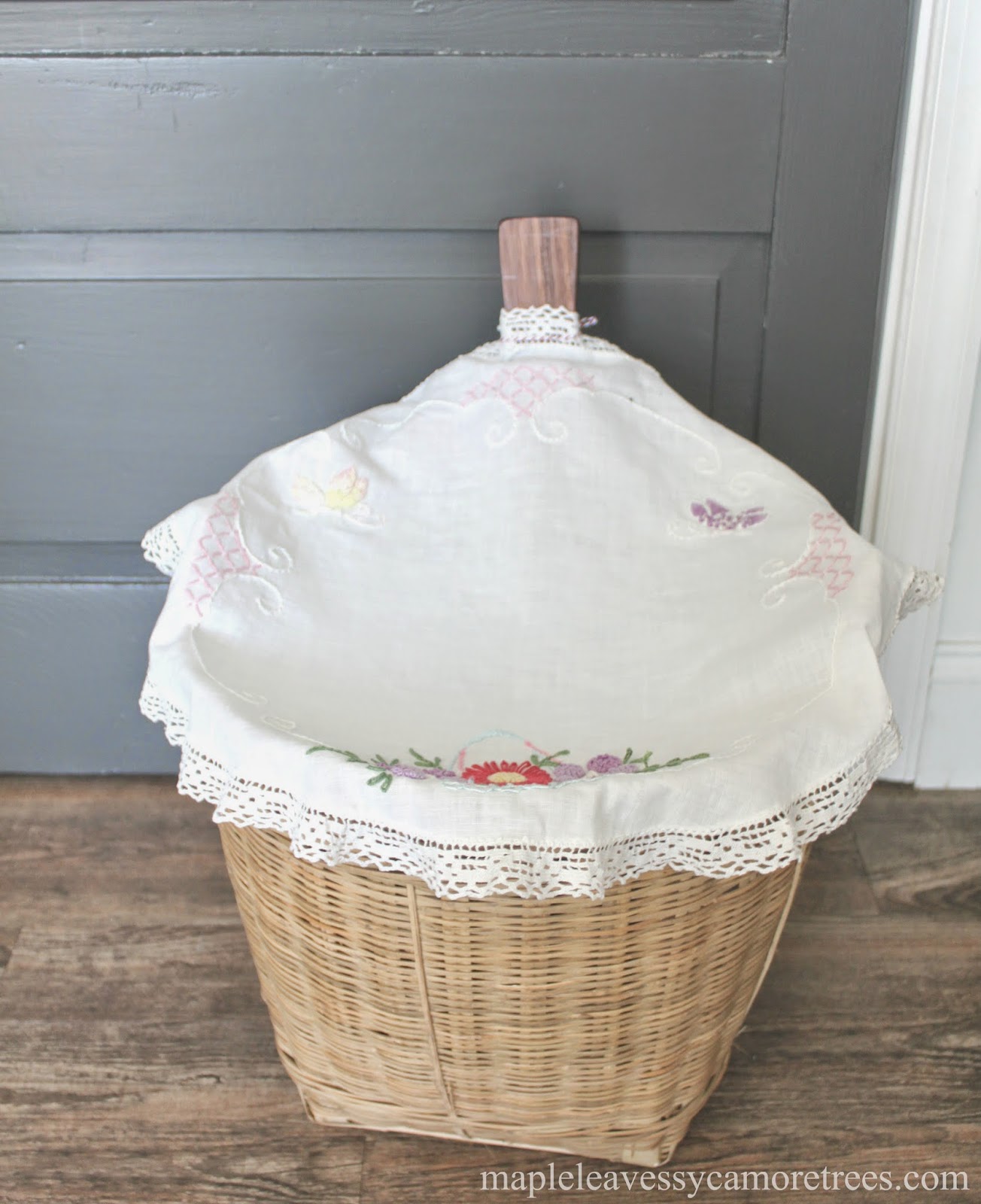 So if this were something you wanted to try, here's a couple things to remember:
1. Know the person you're gifting. If they don't have an appreciation for handmade/vintage items, stick with a gift card or something straight off their registry…you're better off.
2. Be creative! Think outside the normal bridal shower box and think about things that you use on a daily basis/things you love, hand-crafted items. Putting thought into gift giving means a lot to (some) people.
3. Have fun with it! If you love the gift/presentation, you'll be excited to see the receiver open it. It was fun watching Bekah open her present 'cause I knew it was totally "her."
Now get out there and get your shower on!Wait…that didn't come out right…